POMEDOR Conference and Dinner as if you were there (or nearly)
The POMEDOR conference was a fruitful and friendly event, bringing together for 3 days in Lyon historians, archaeologists, archaeological scientists, museum curators and ... cooks!
 
Welcome to the POMEDOR conference!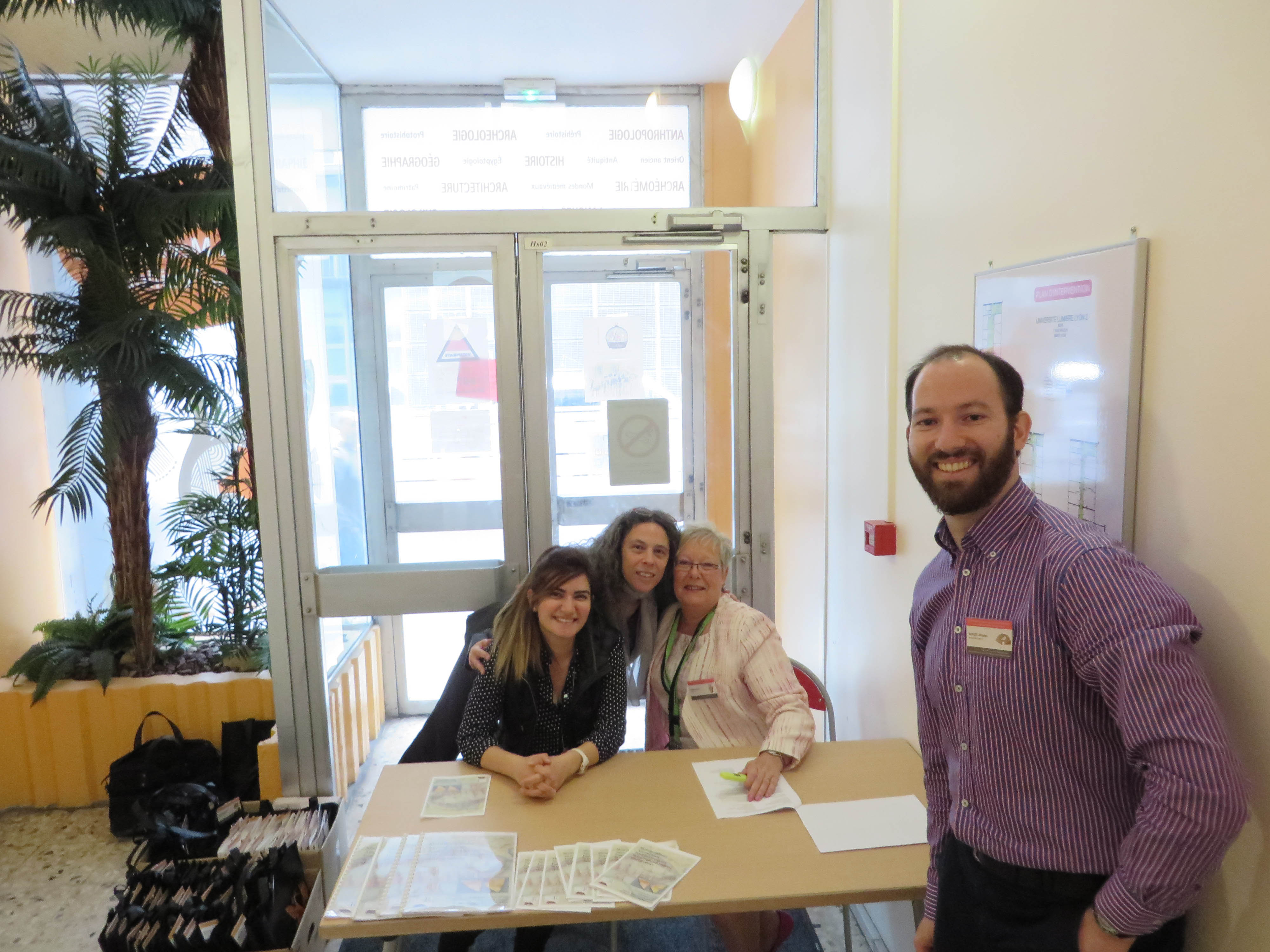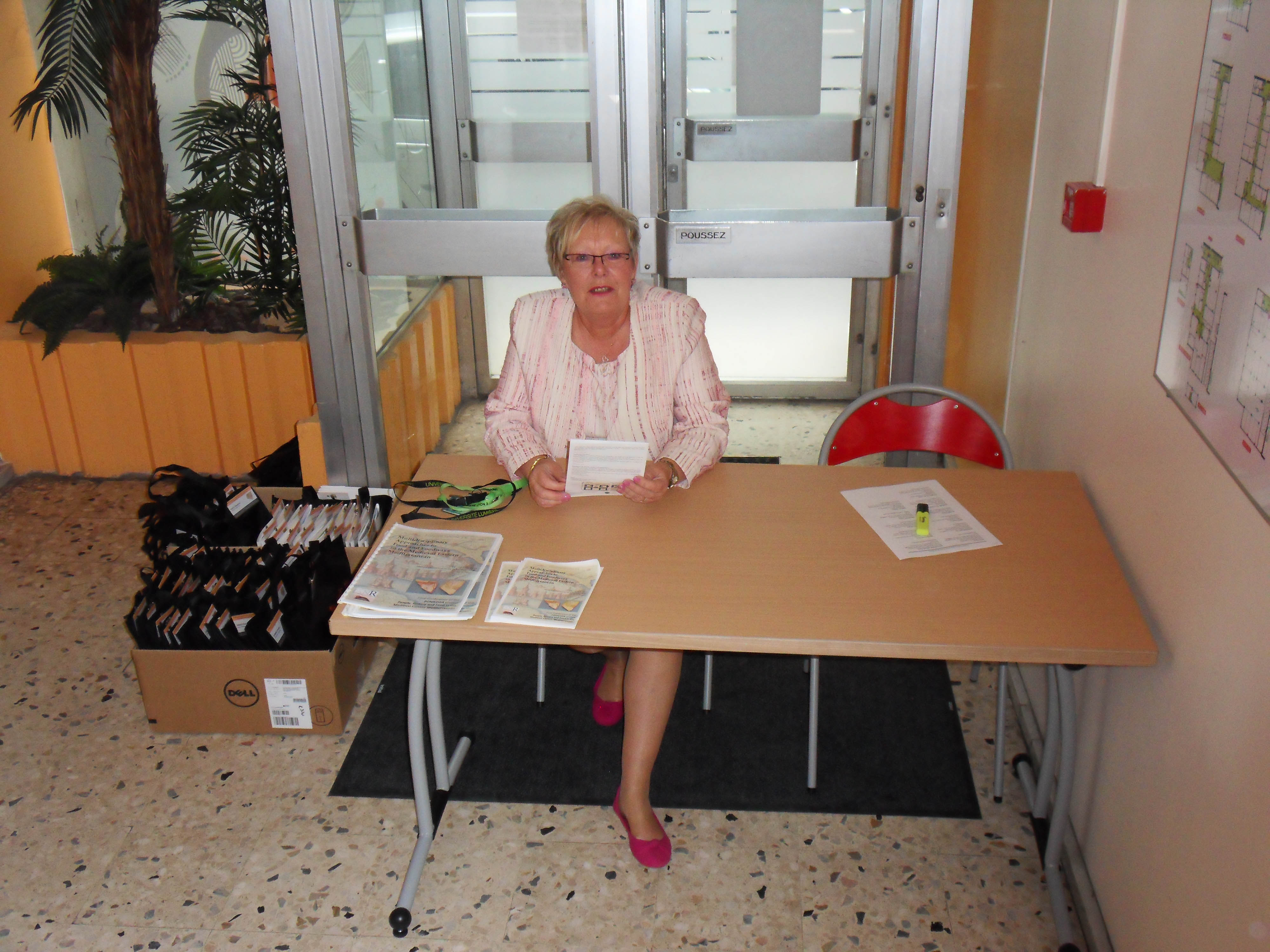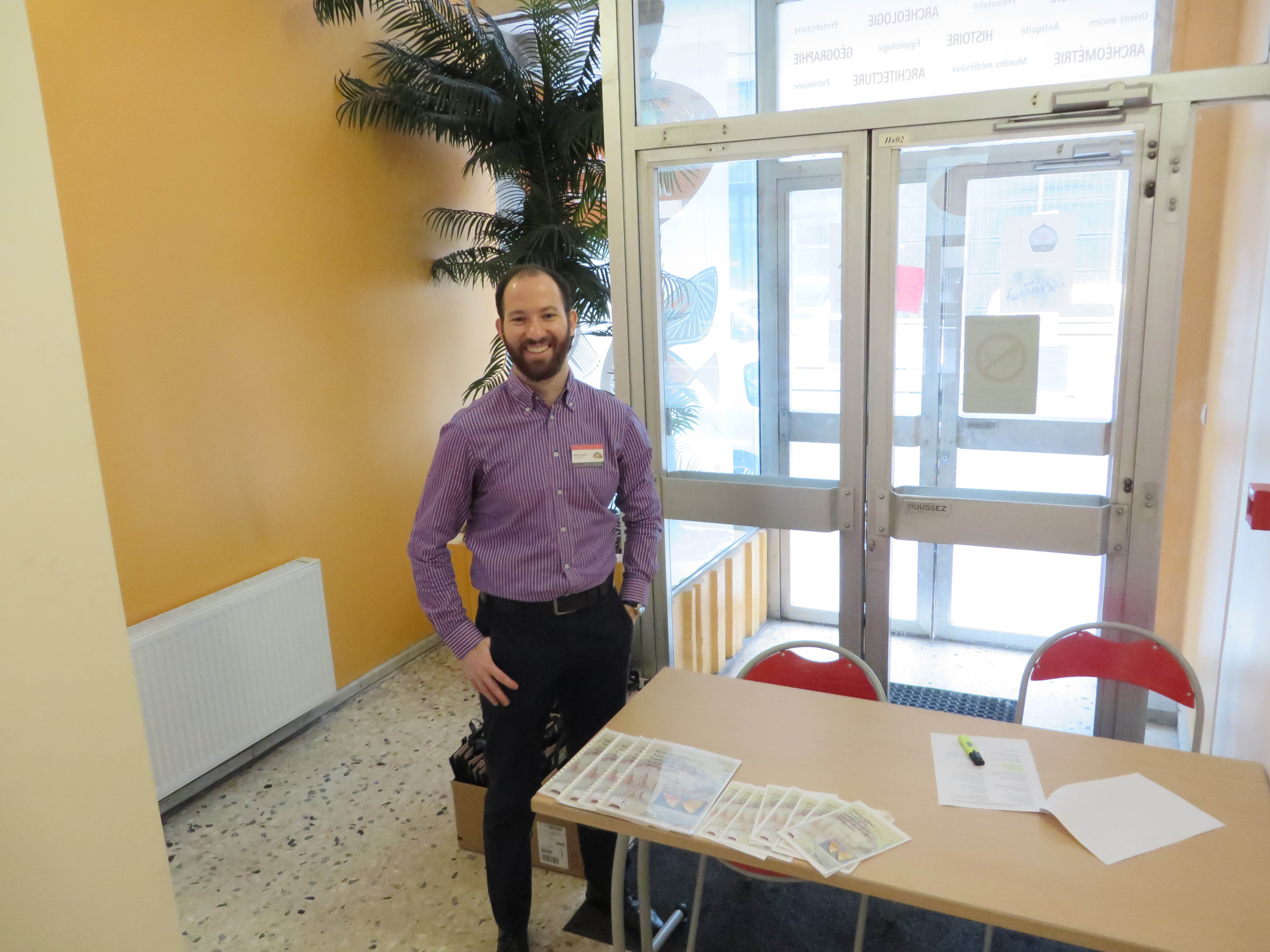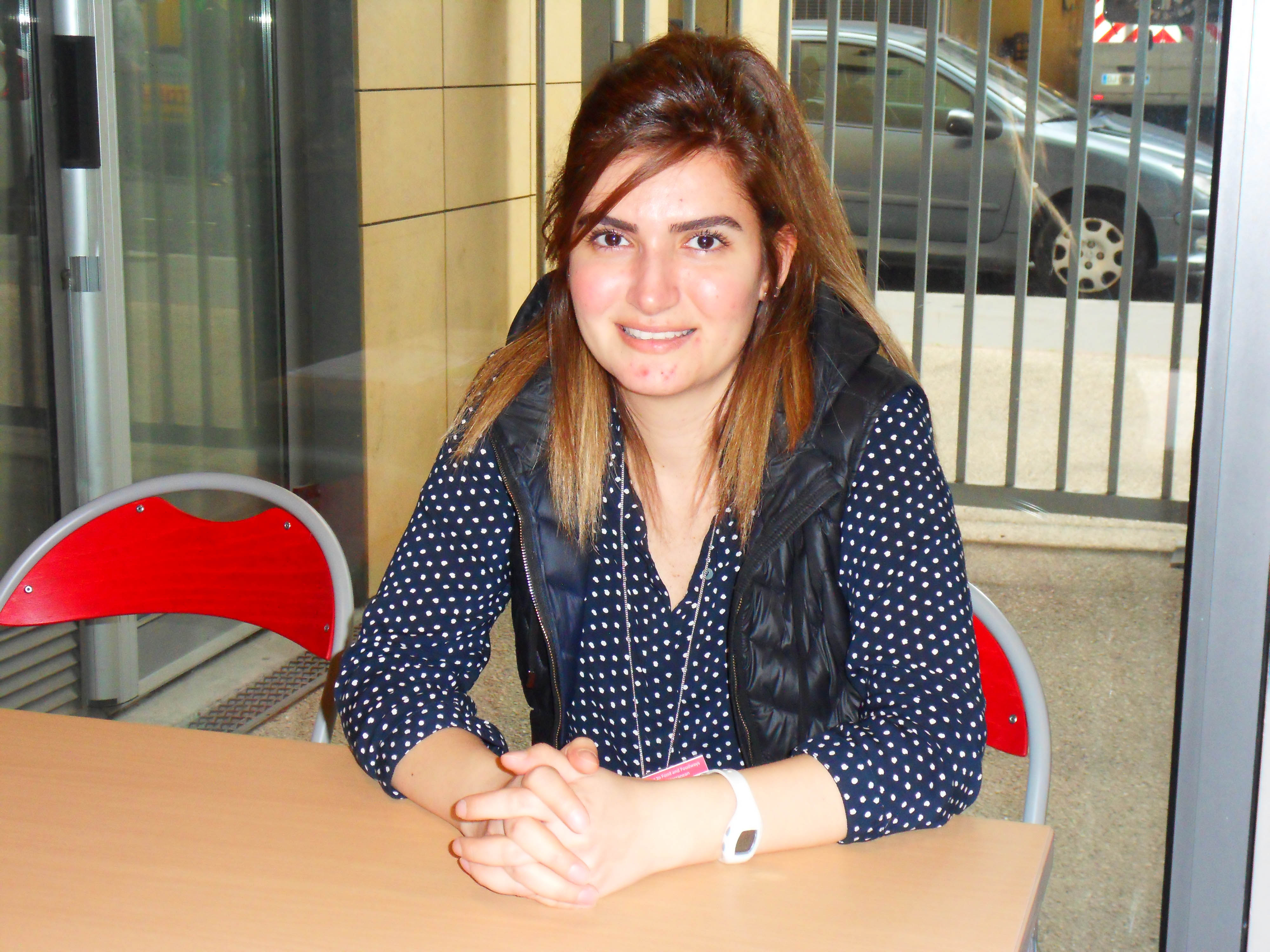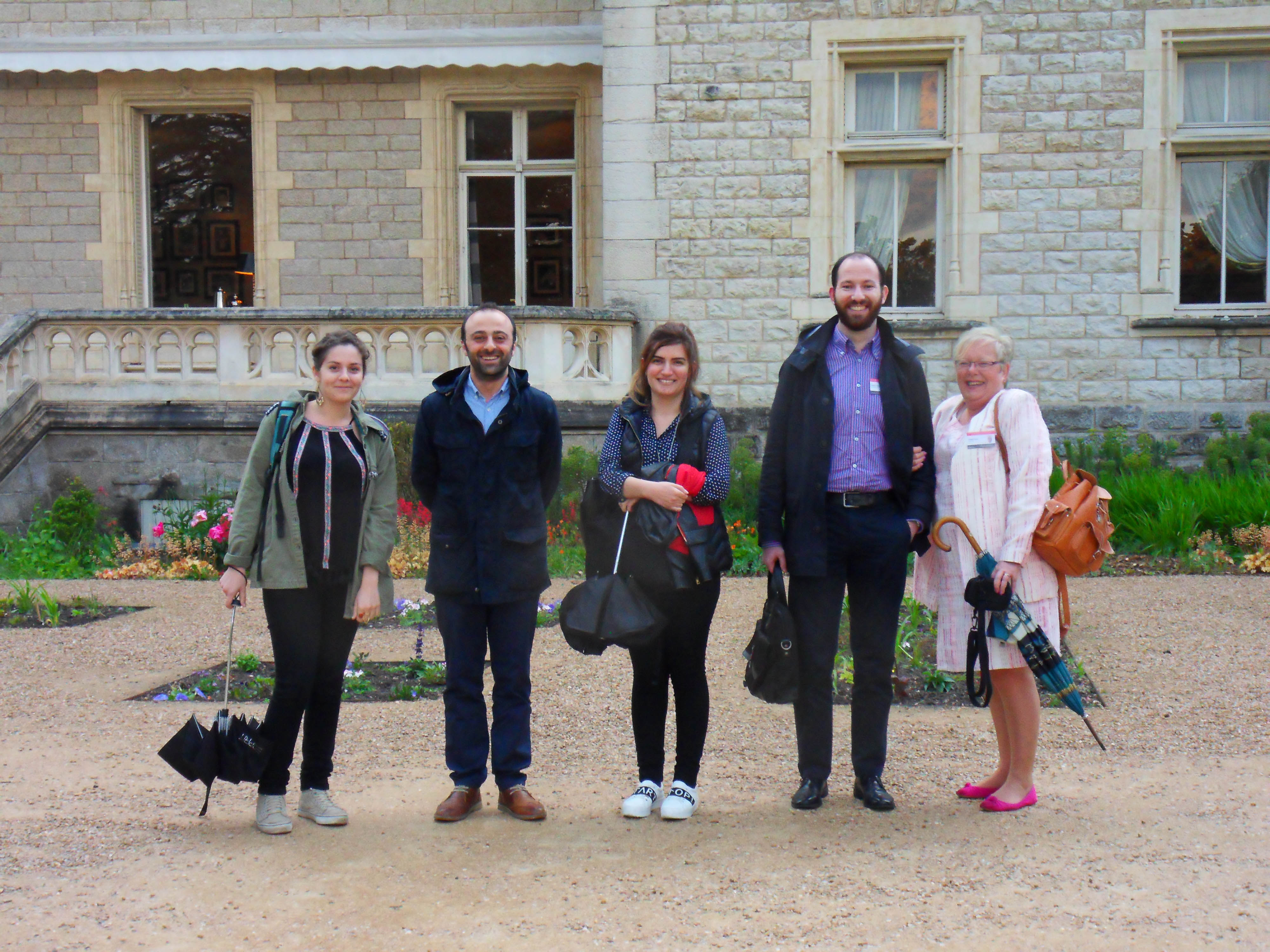 Our team in front of the Vivier Castle, Paul Bocuse Institute: from right to left Nicole Flores, Jacques Burlot, Aybüke Öztürk, Shadi Shabo and Lucie Courbe.
 
Conference Sessions
During 3 days, historians, archaeologists, archaeological scientists... were presenting their research and debating. See the program of the communications and posters.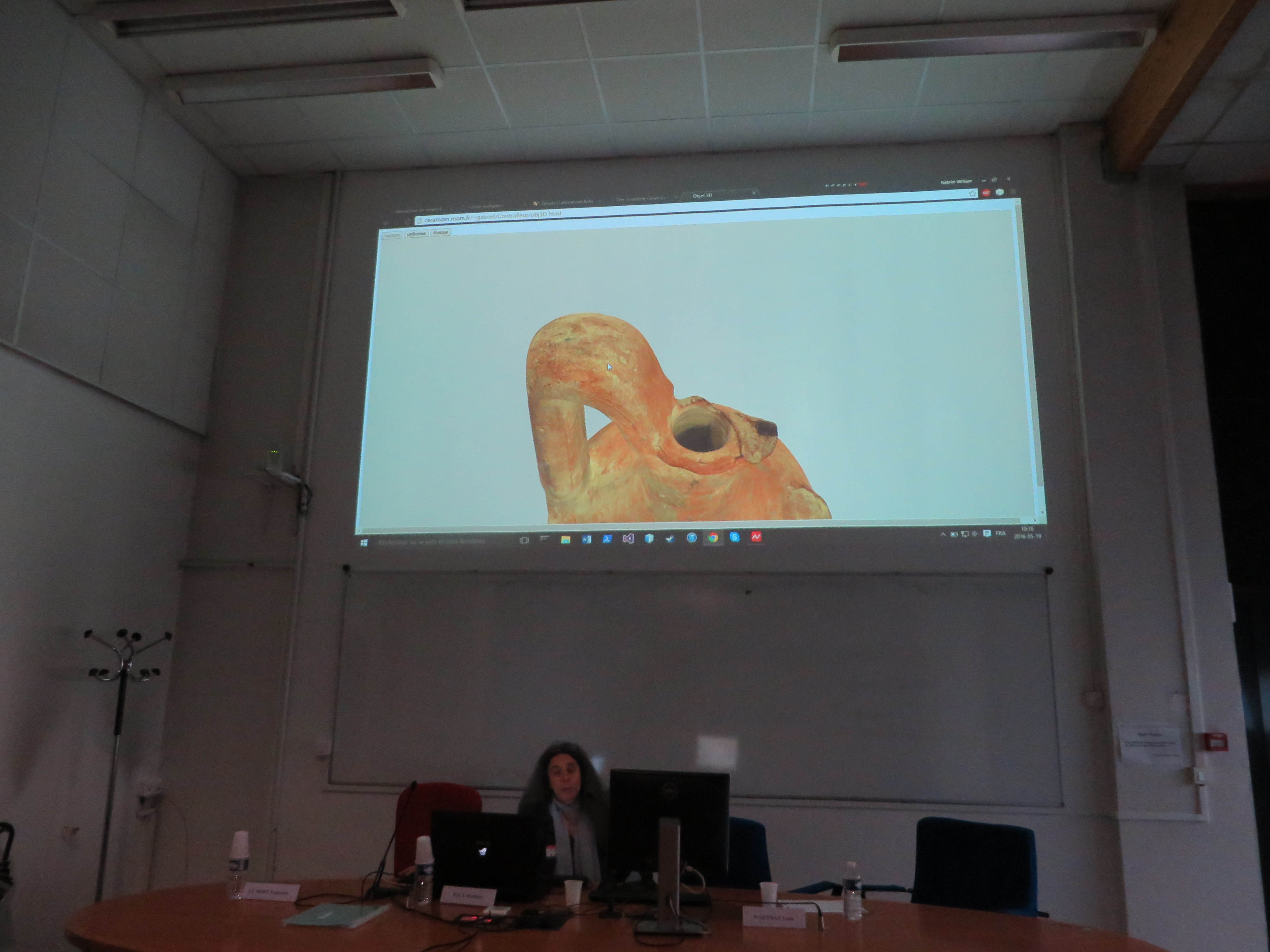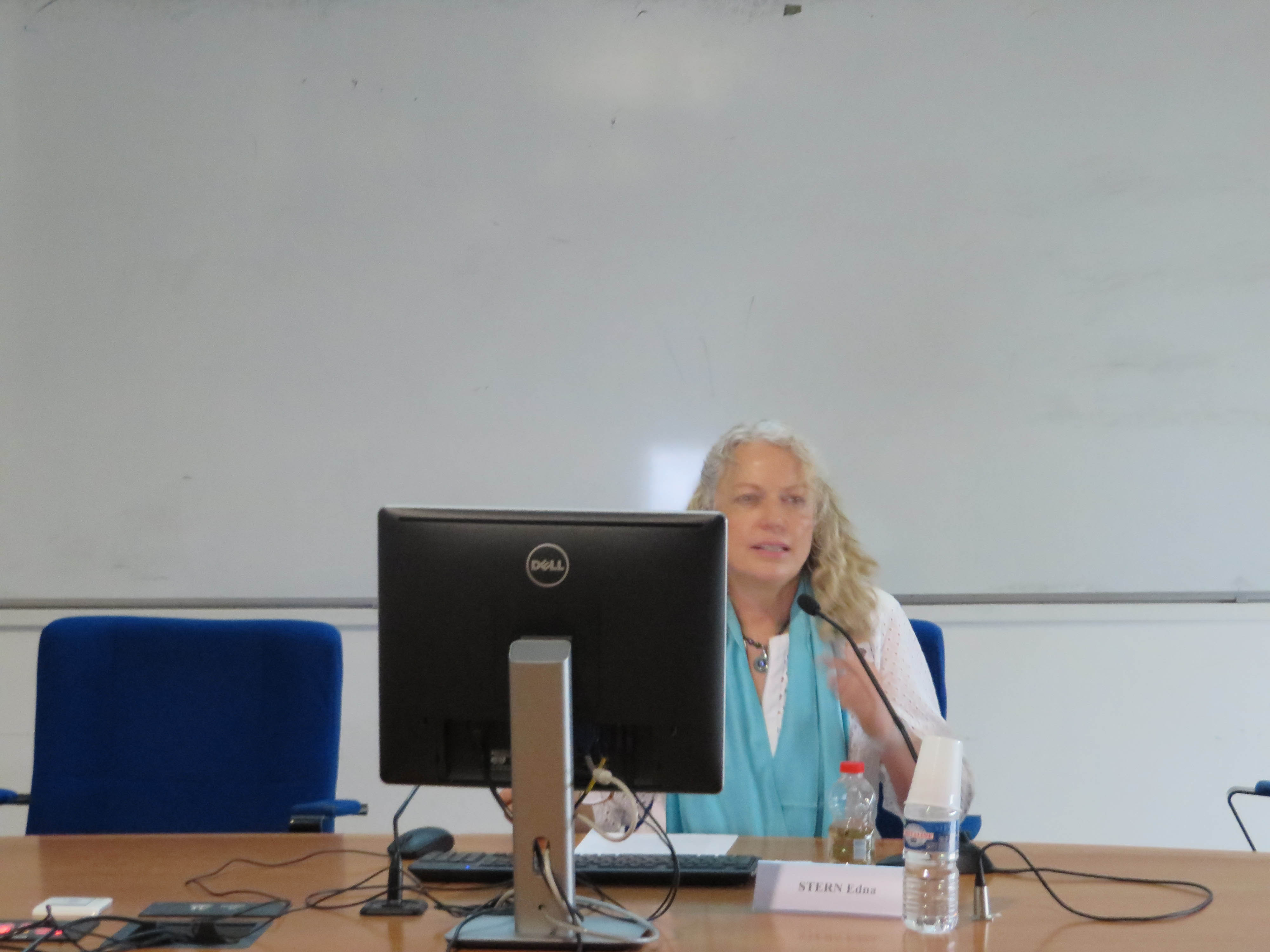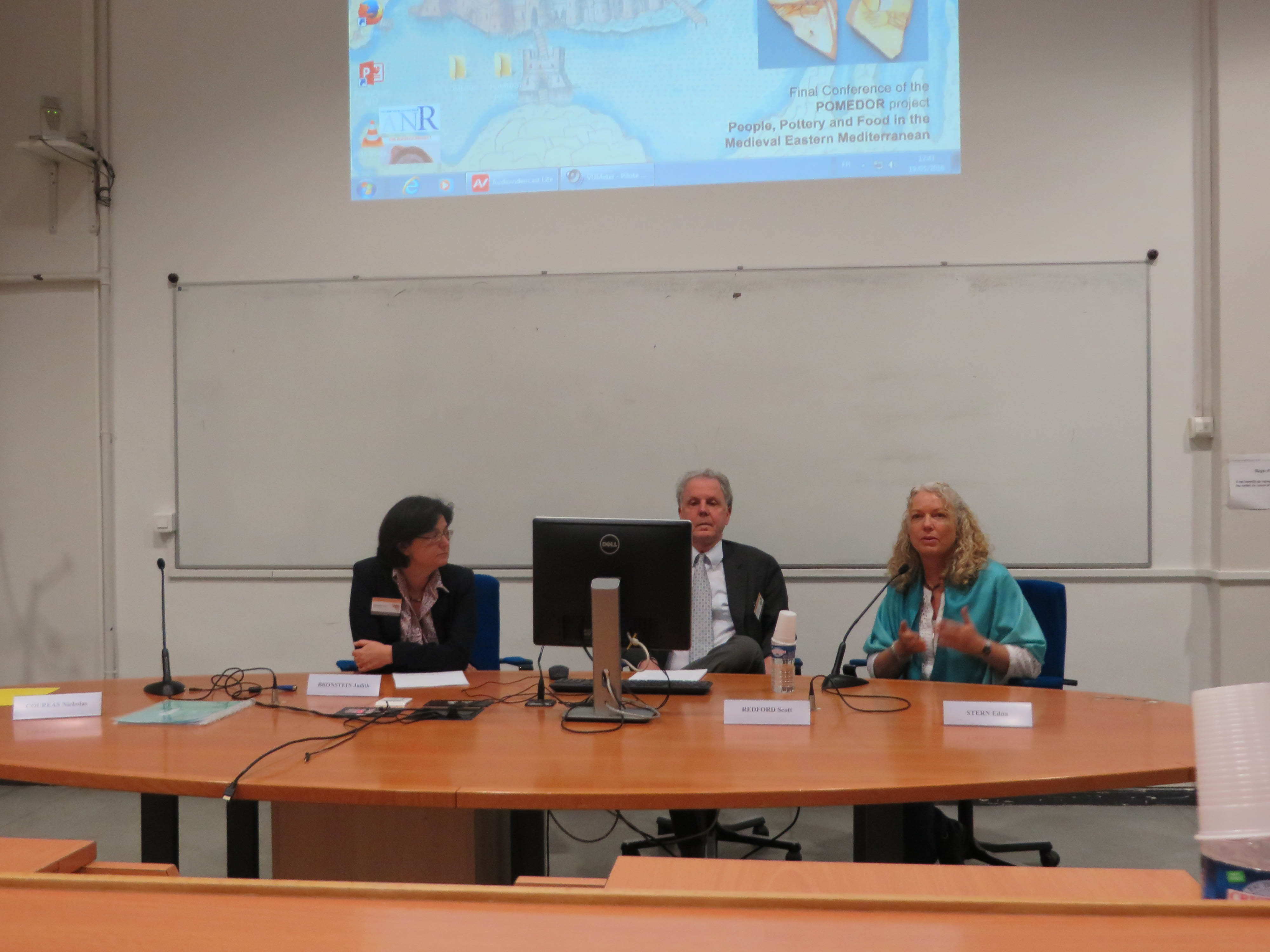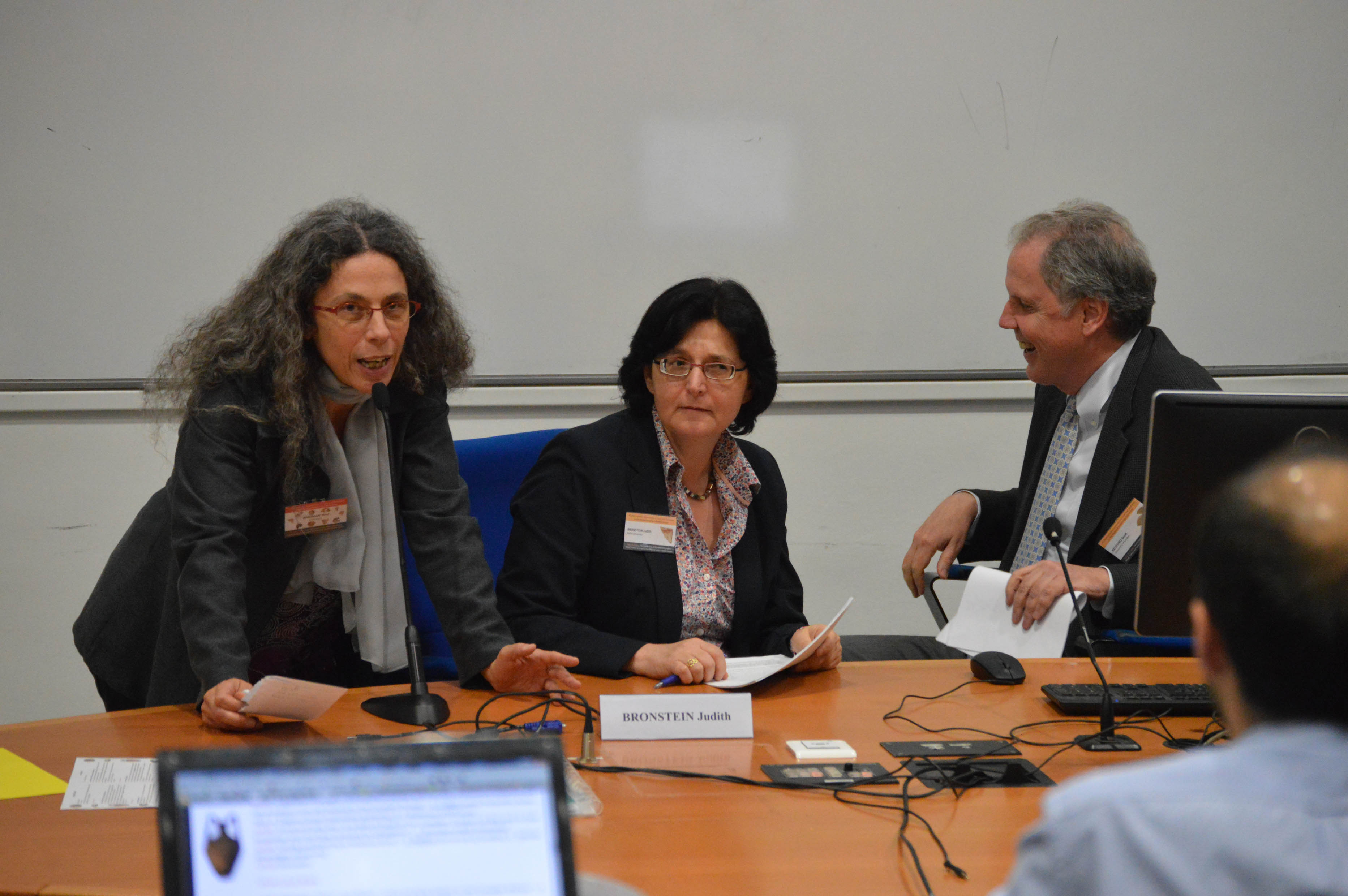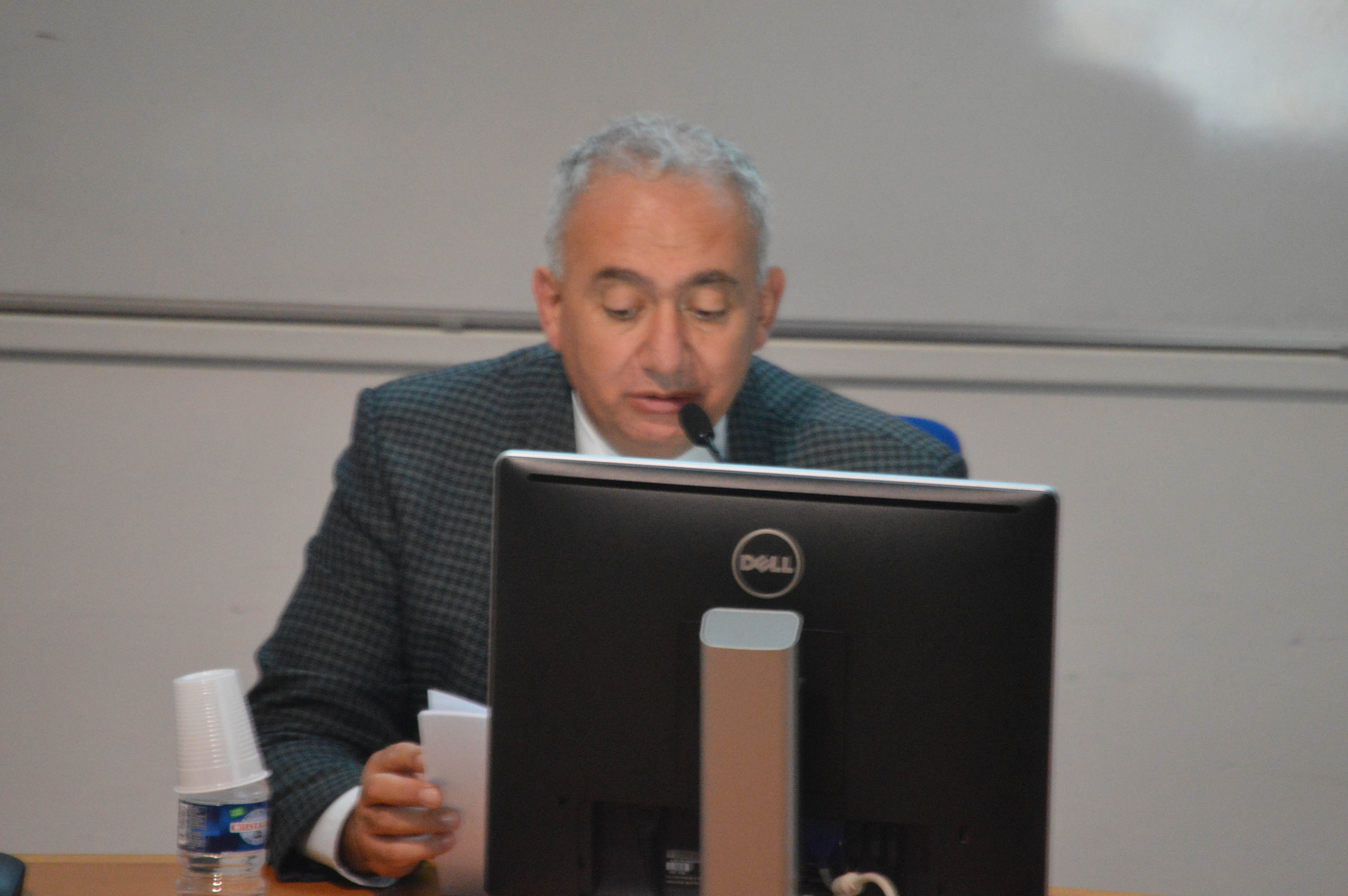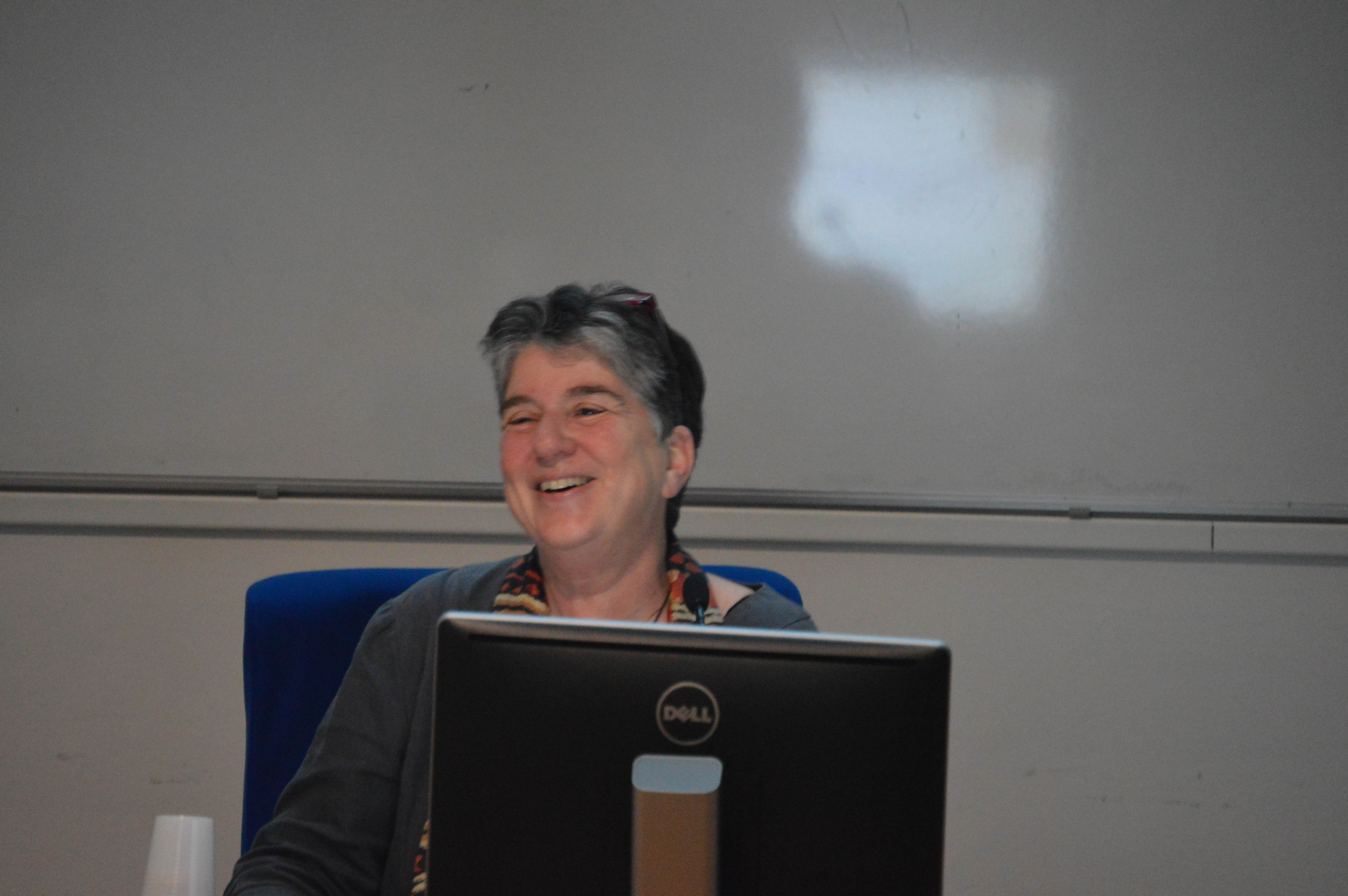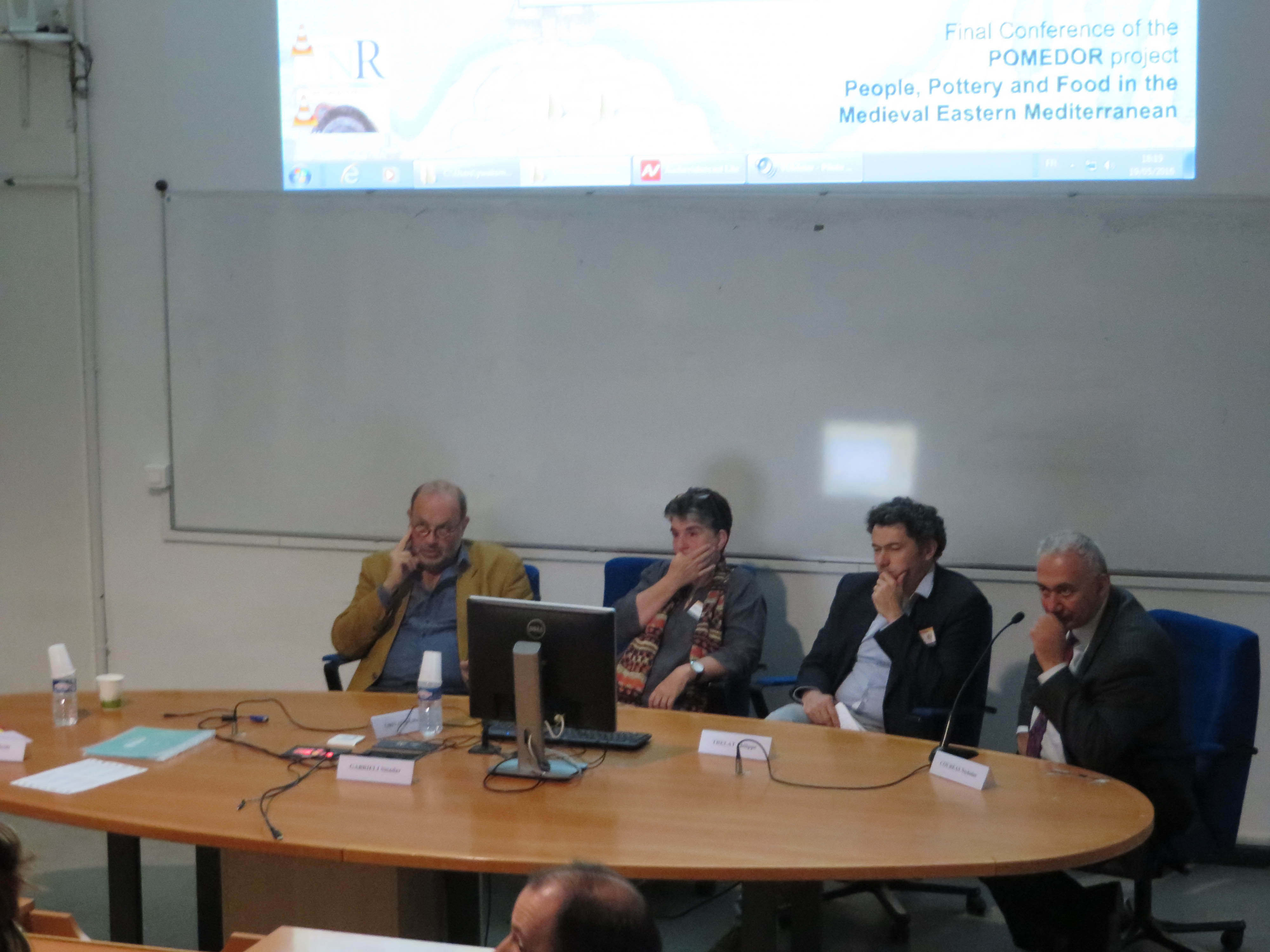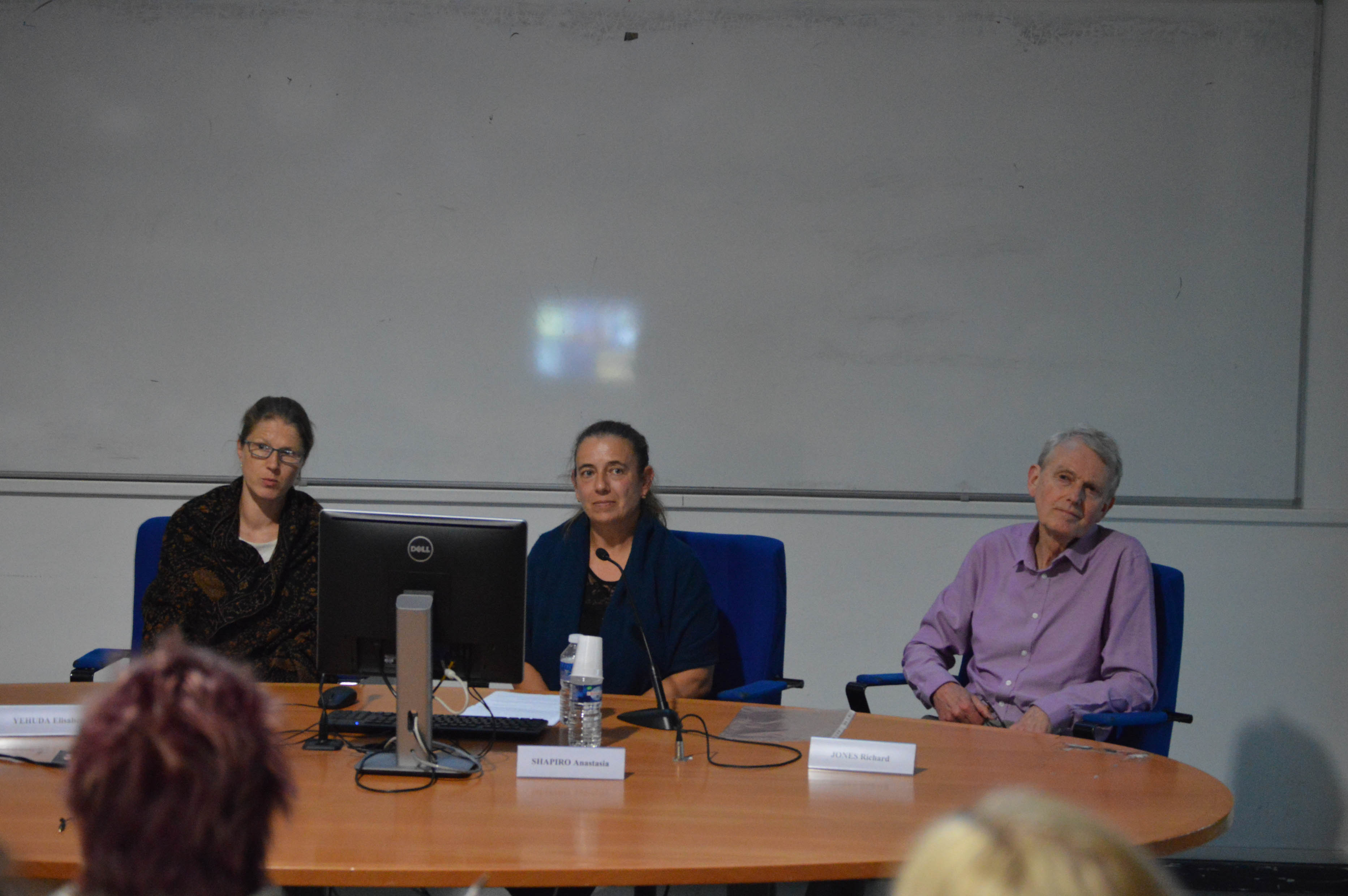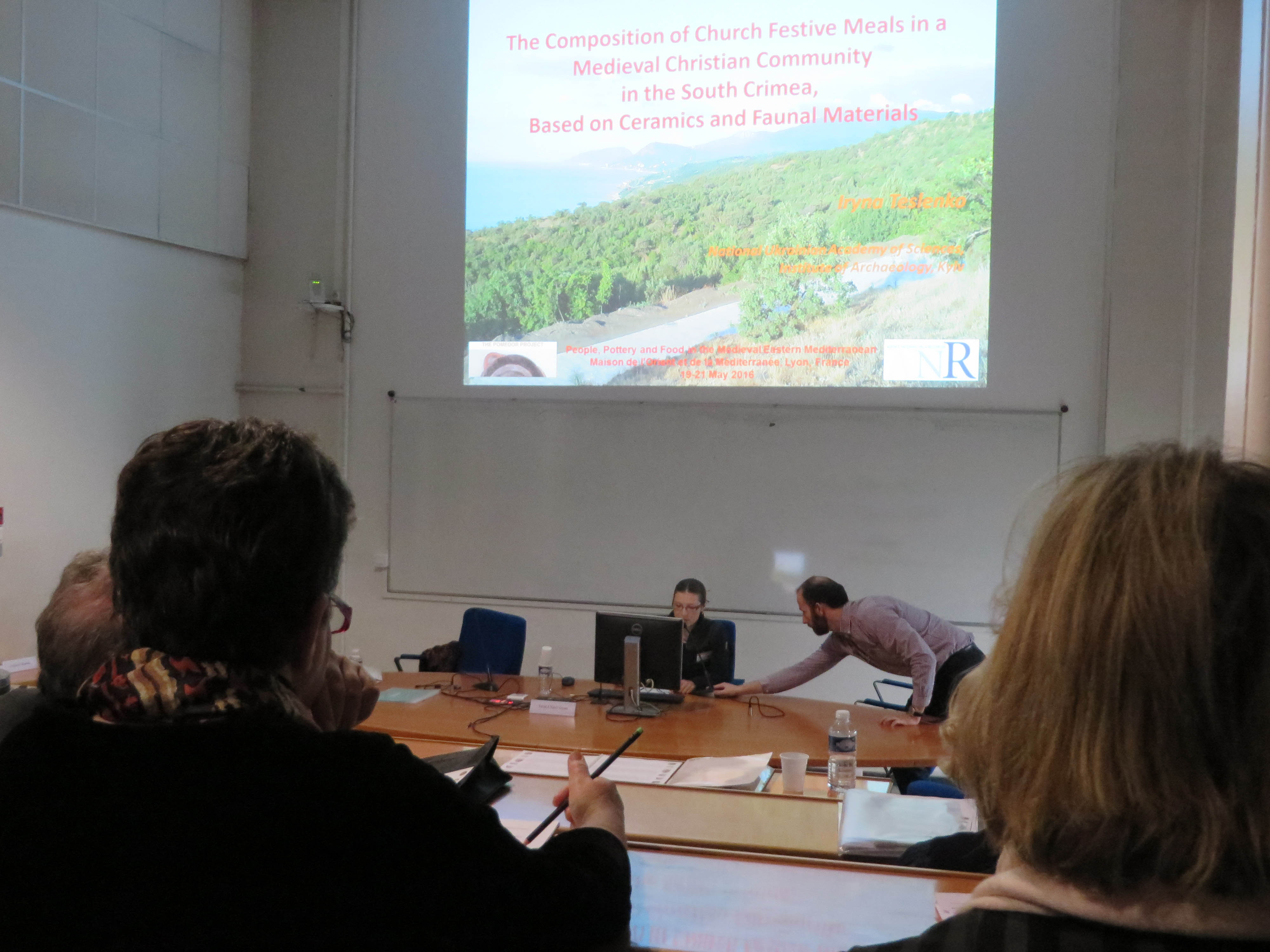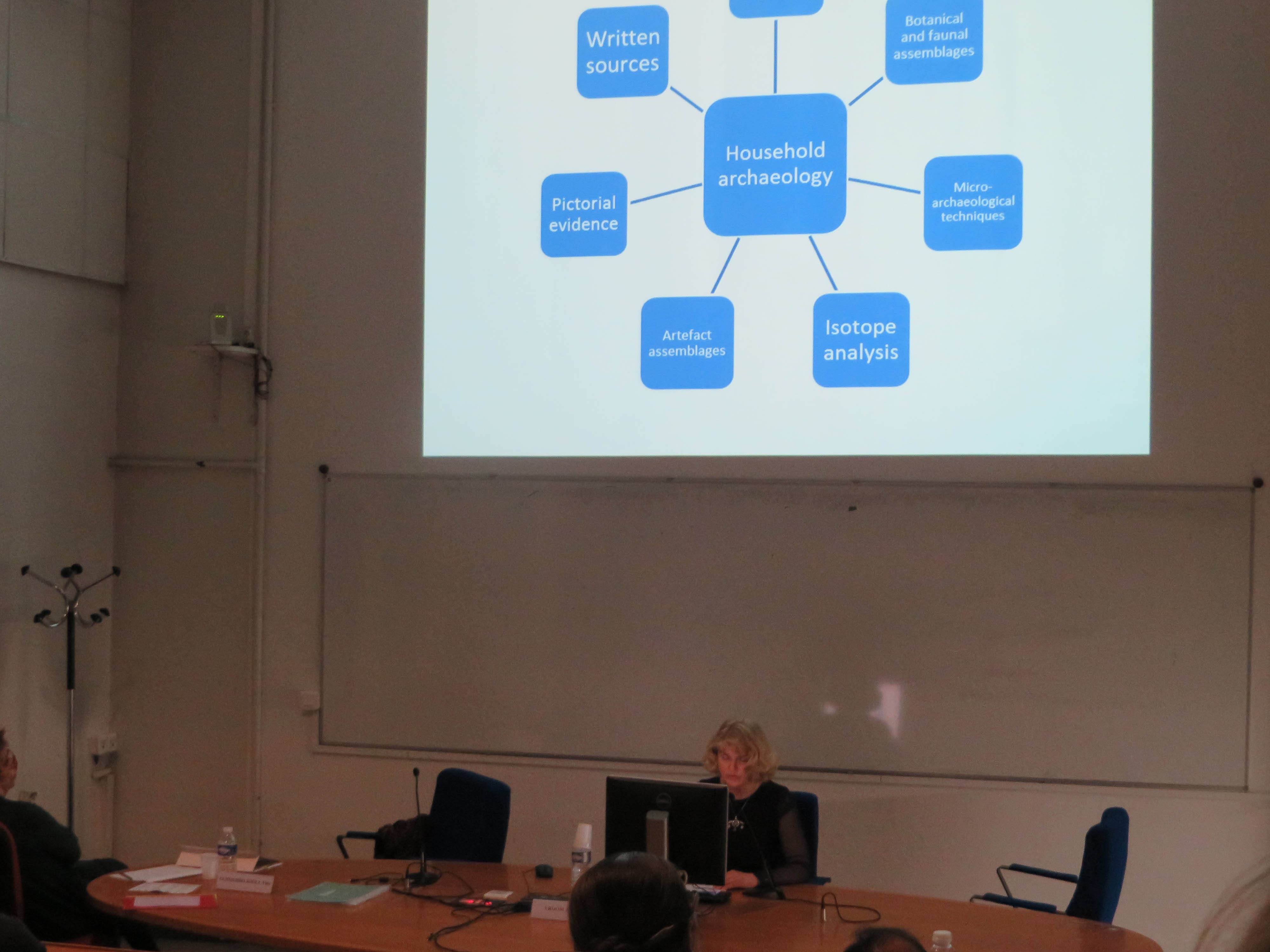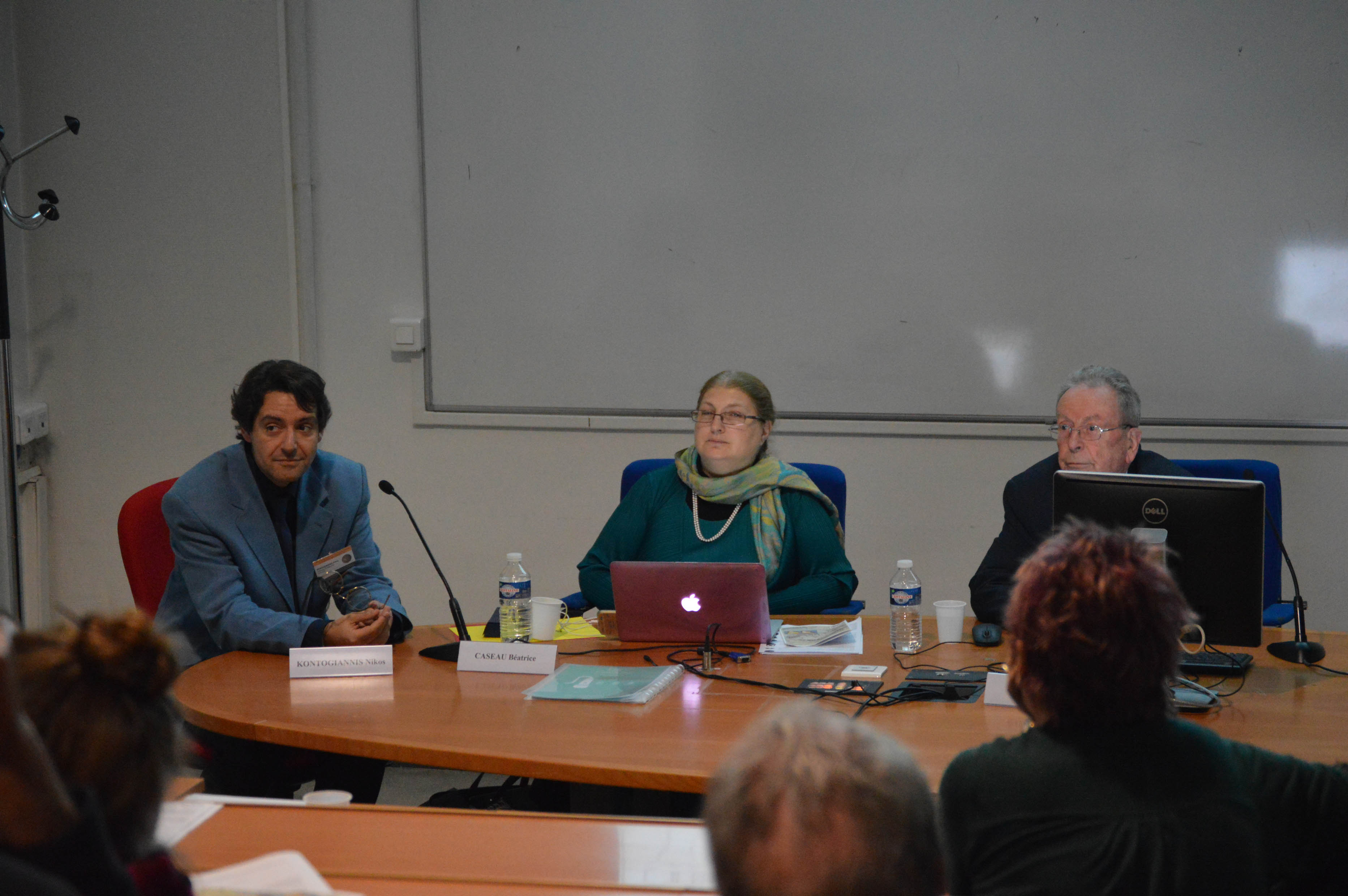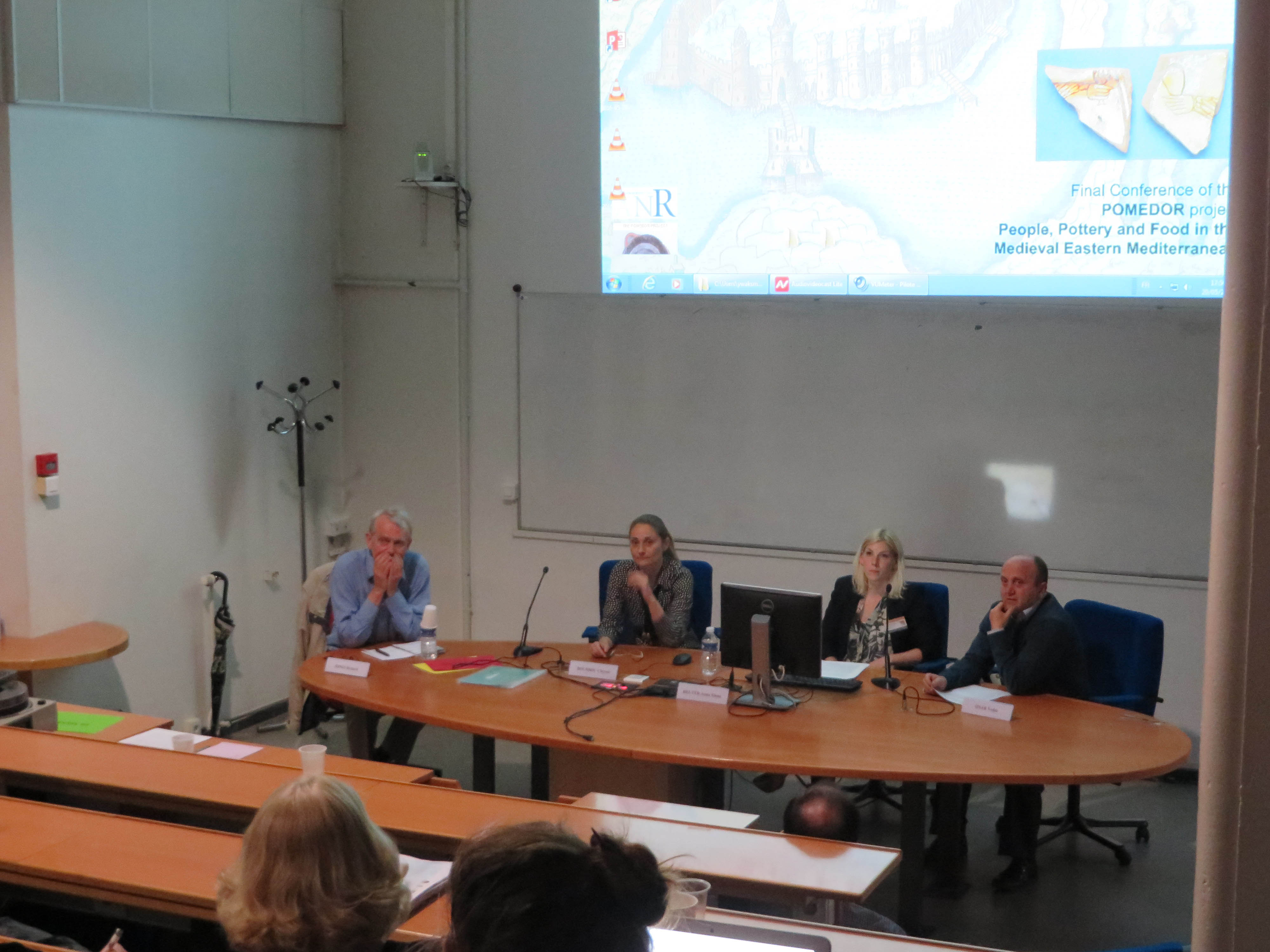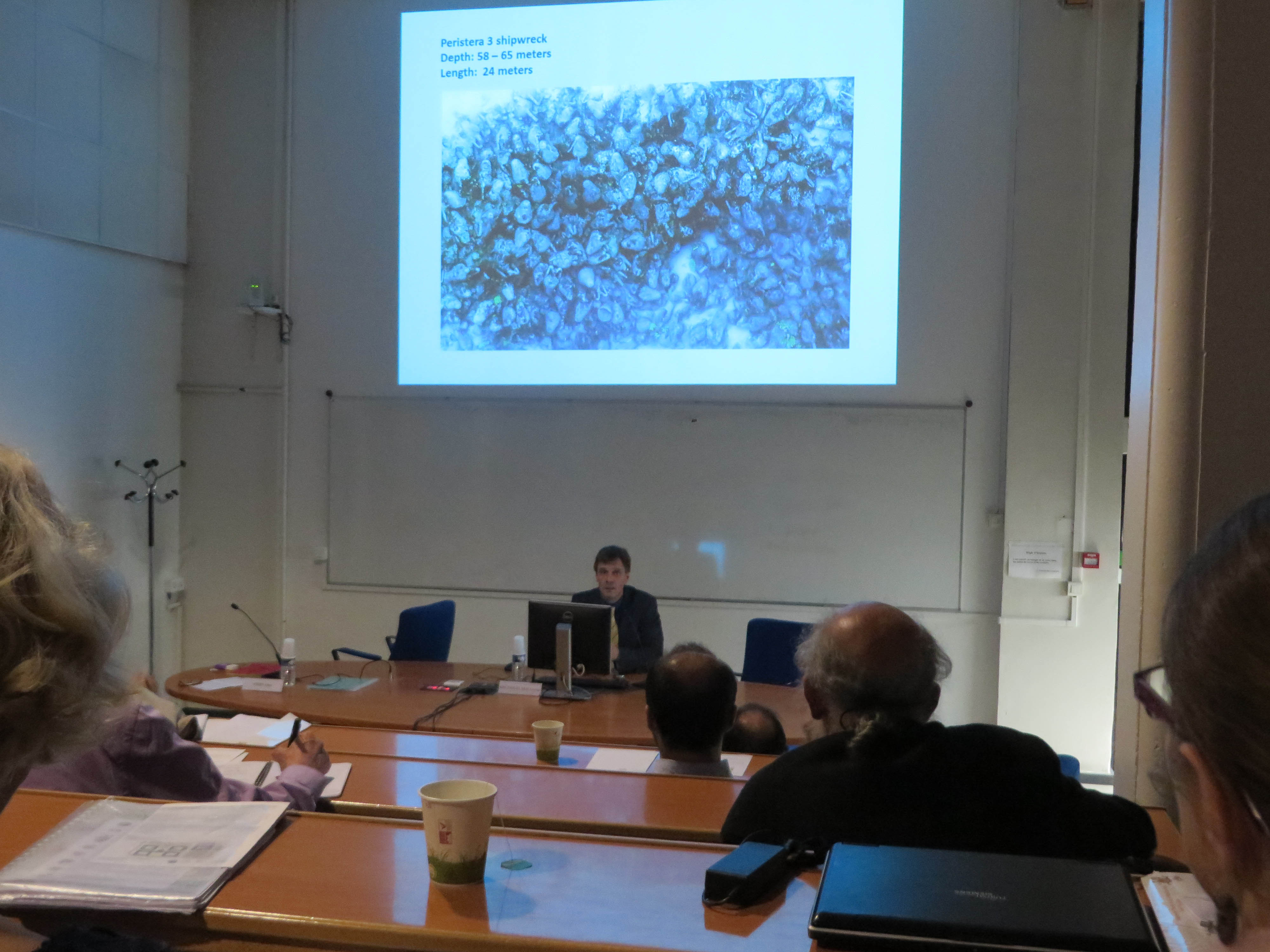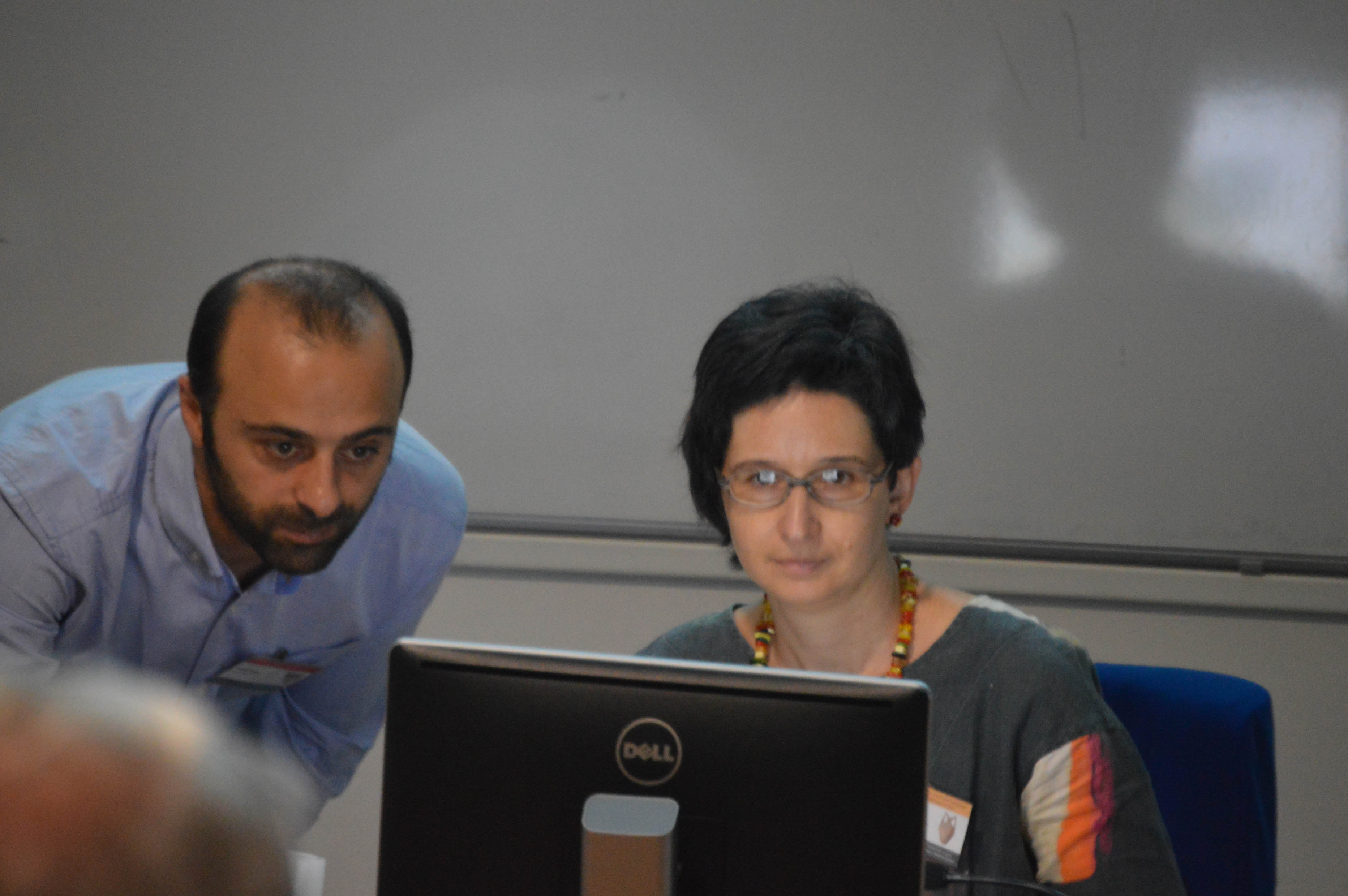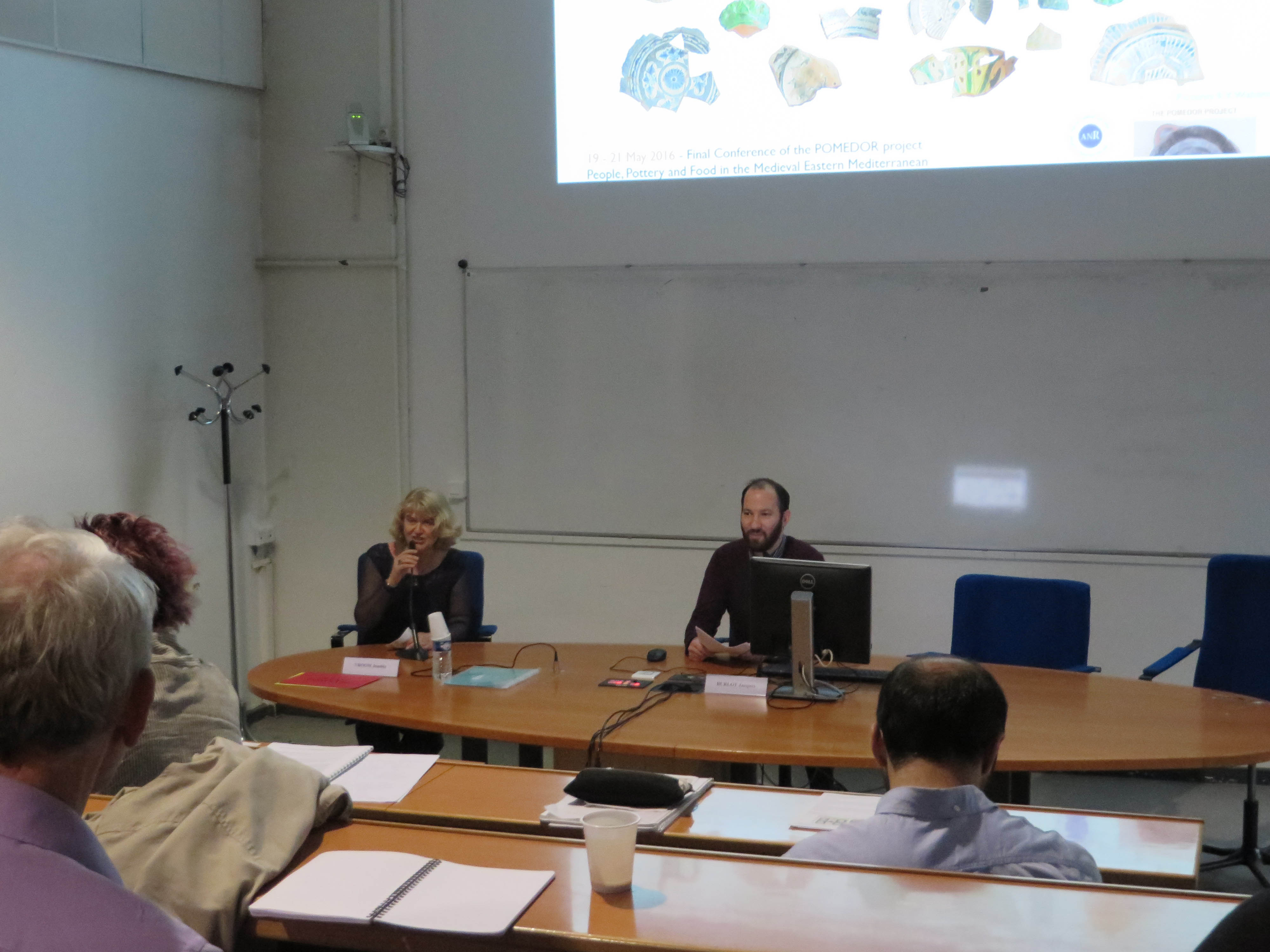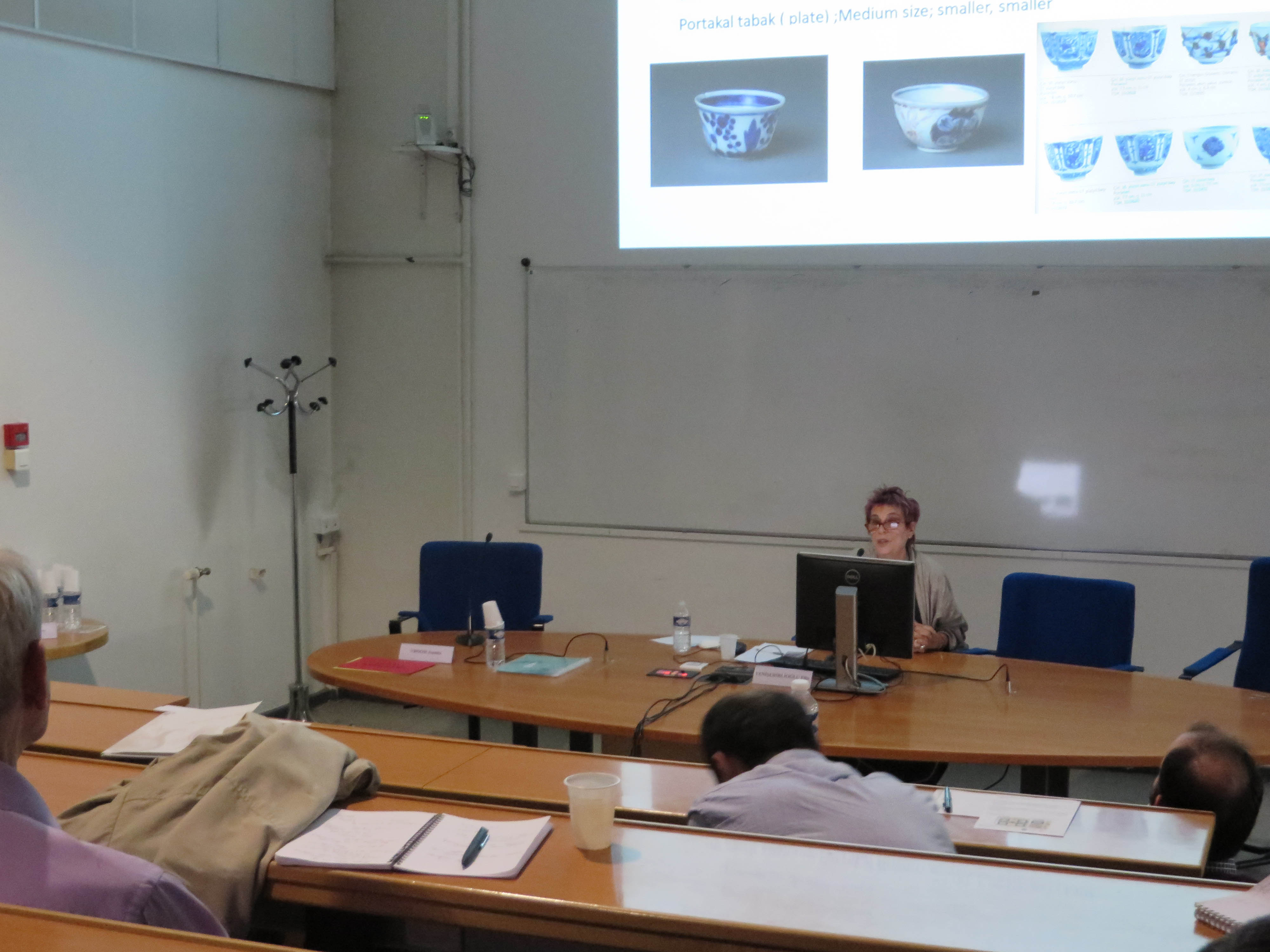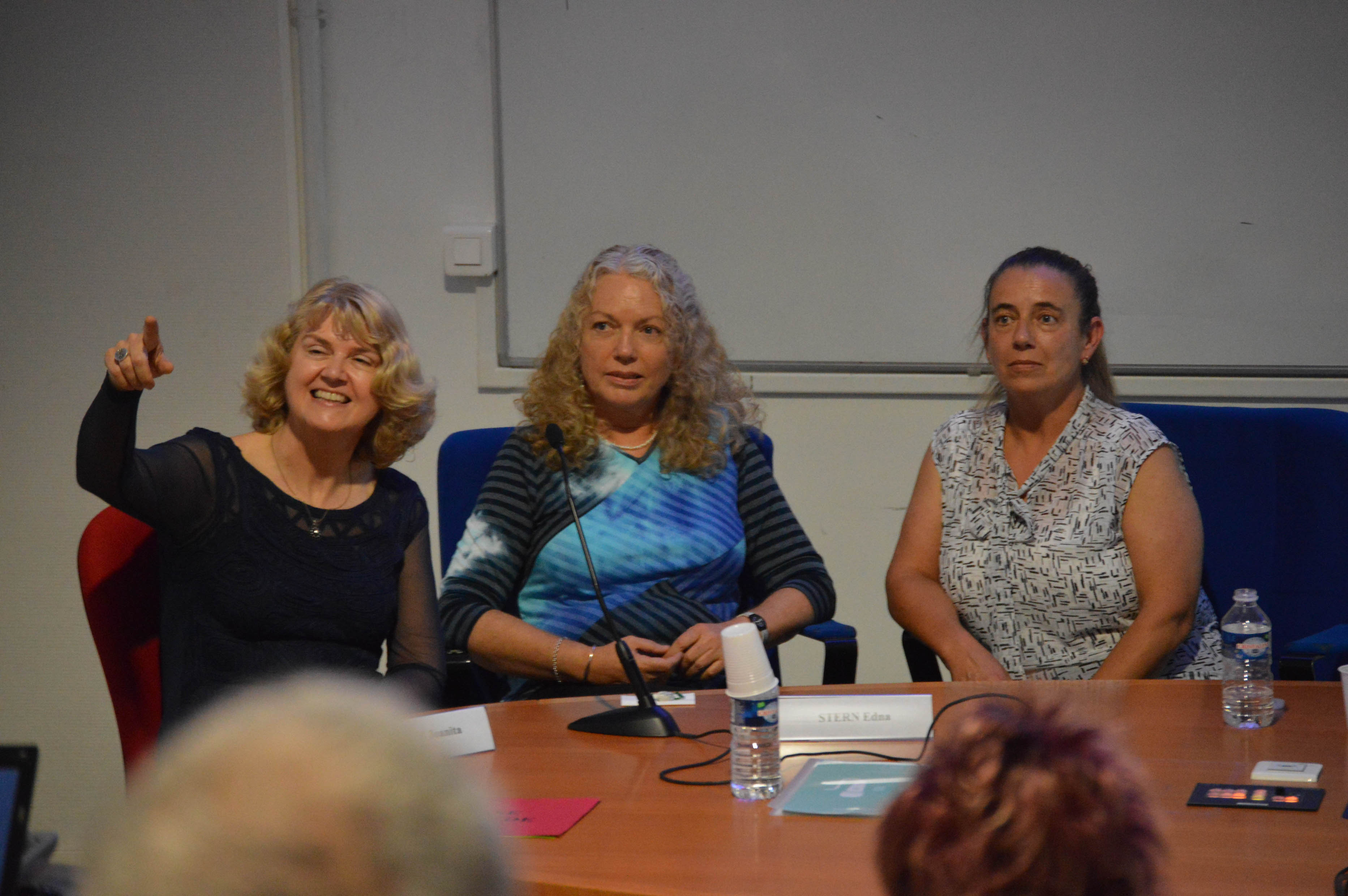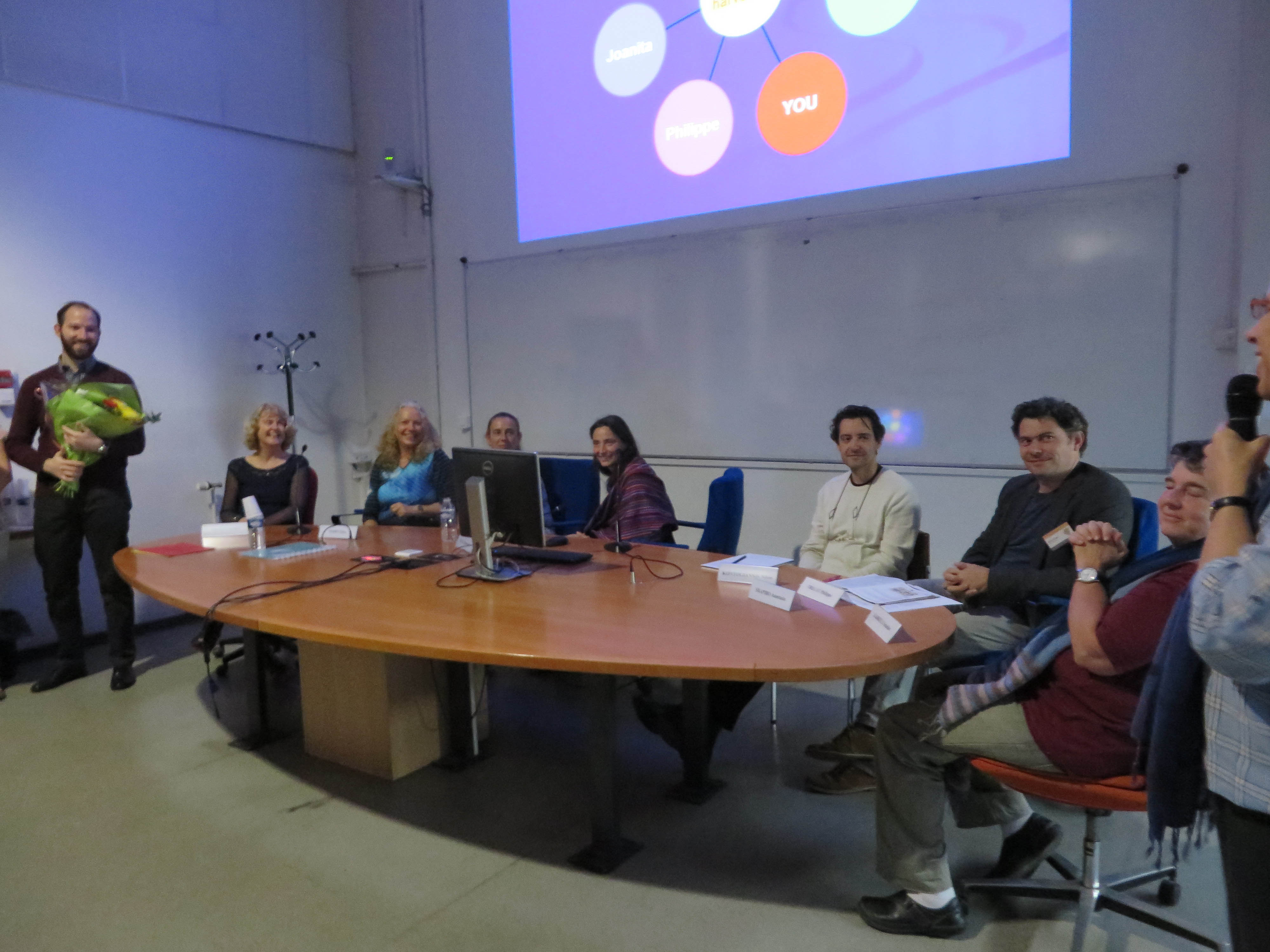 Lunches and coffee breaks
Participants had brought for the coffee breaks nice "goodies" from all over!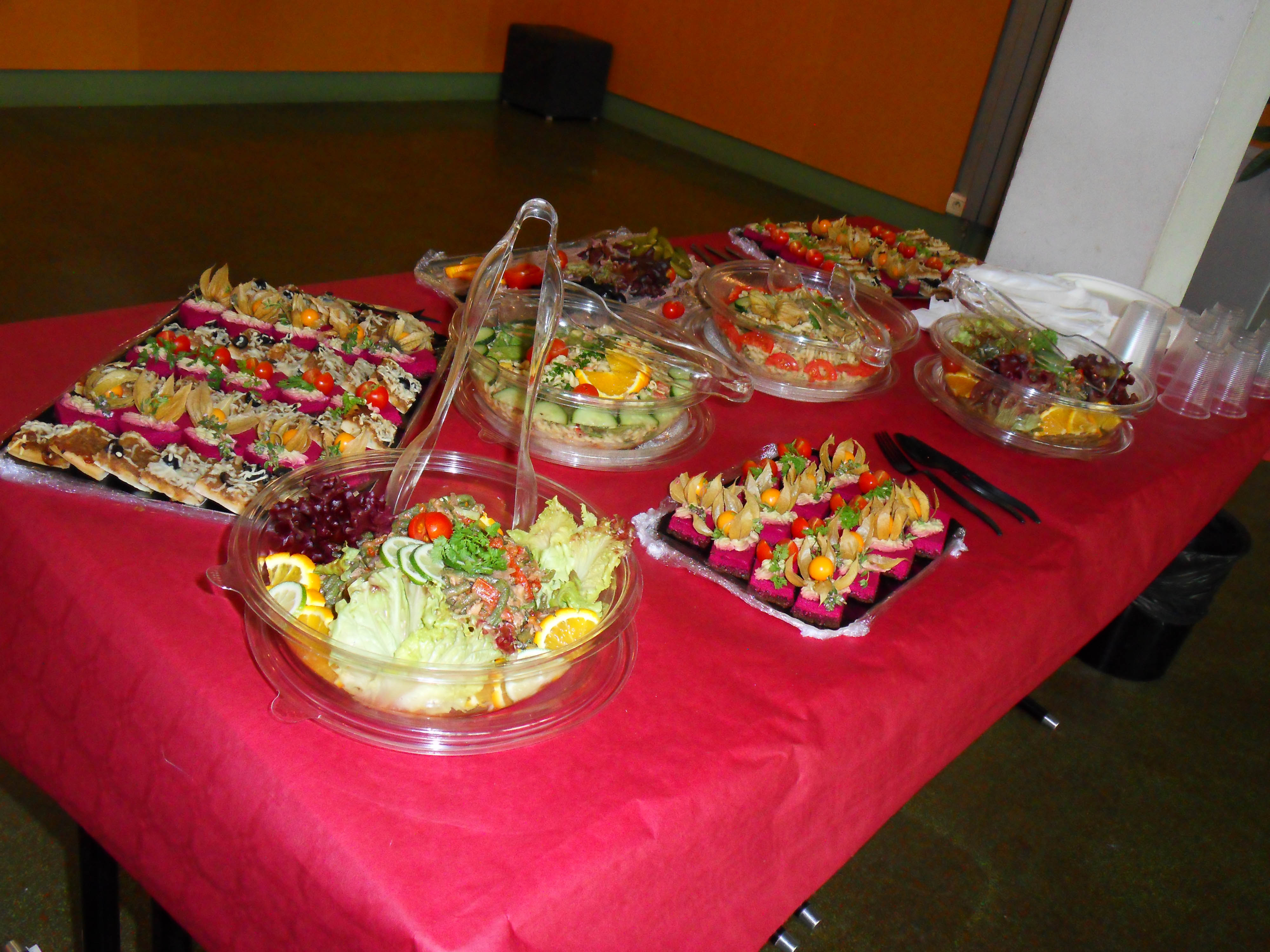 ... and the highlight of the conference: the Byzantine dinner at the Bocuse Institute!
Ilias Anagnostakis, historian of Byzantium at the National Hellenic Foundation of Athens, Andrew Dalby and Sally Grainger, food historians and experimental archaeologist, designed the recipes, based among others on texts written in the 12th c. by Eustathios of Thessaloniki. The dinner was realized as a pedagogic project for 50 international students, in collaboration with a team of the Paul Bocuse Institute, including Maxime Michaud, Alain Dauvergne, Jean Philippon and Philippe Rispal. The dinner was under the patronage of chef Régis Marcon. See the menu (design Alain Dauvergne).
Replicas of Byzantine pottery were made on this occasion by potter Jean-Jacques Dubernard.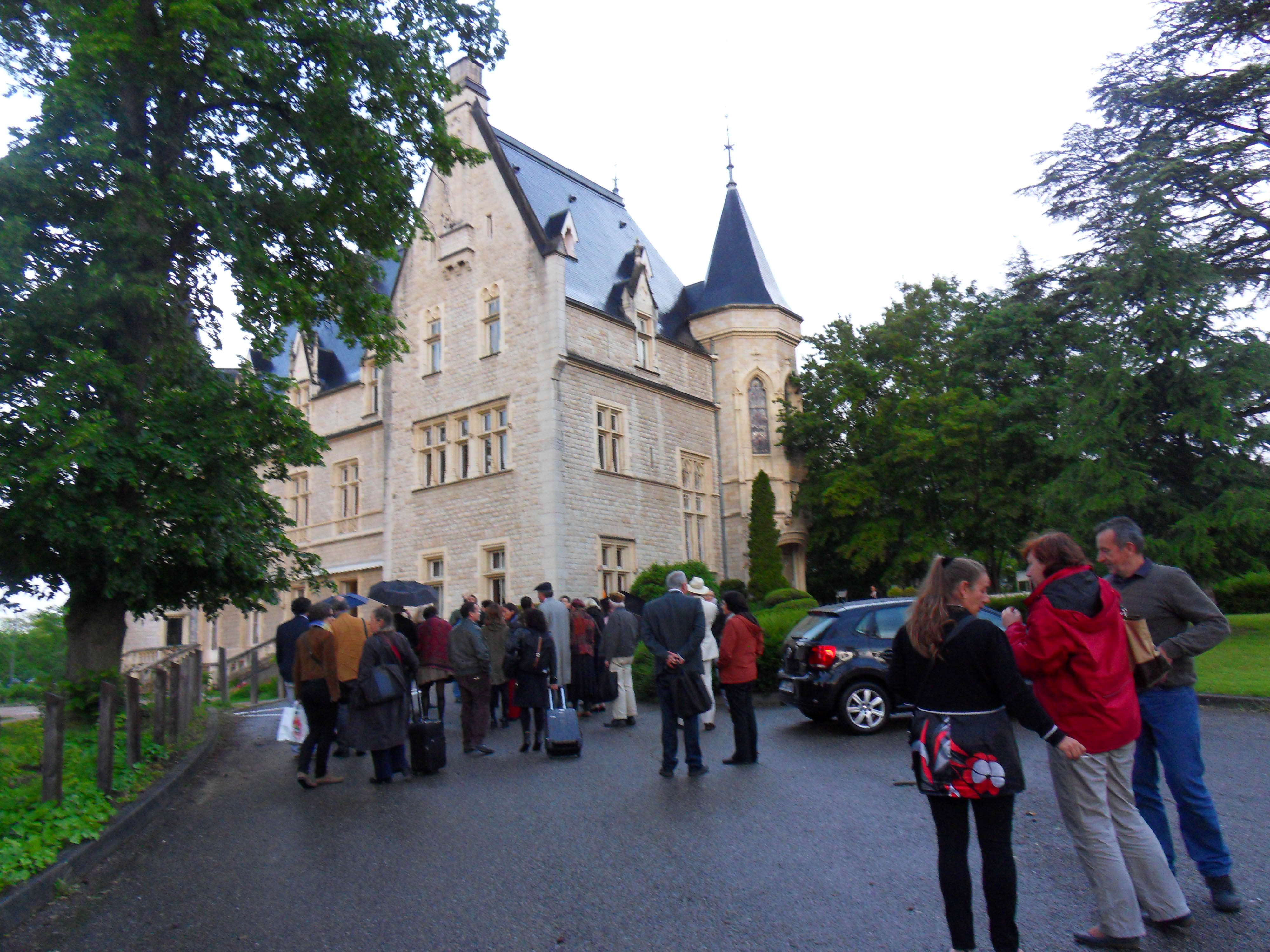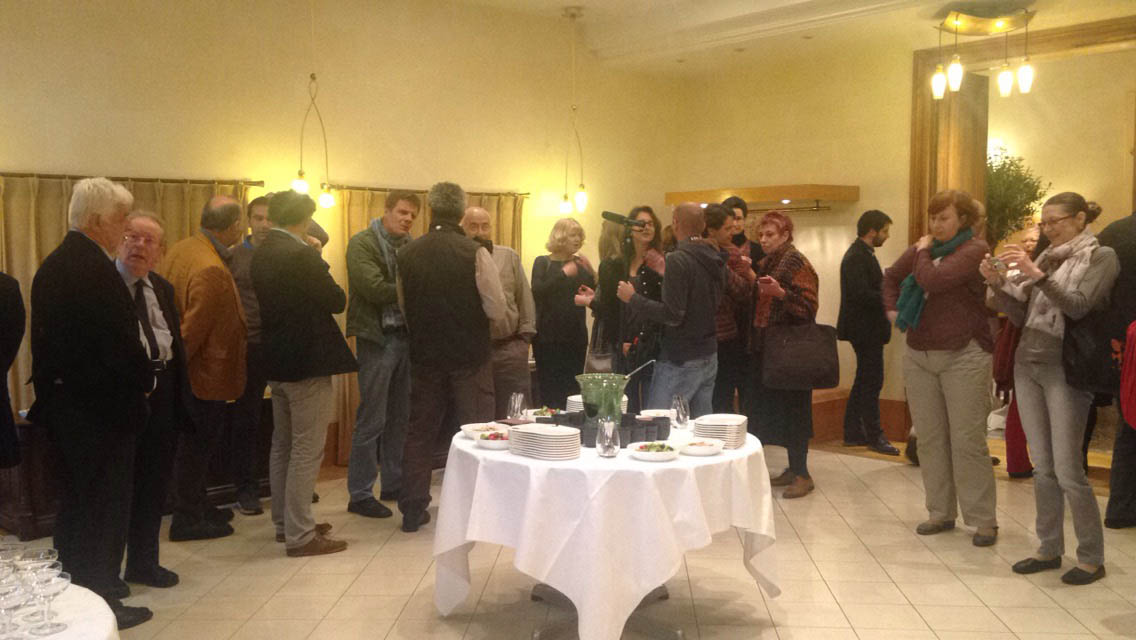 Oinogaron was served in a replica of a chafing dish, based on a model found in the Great Palace of the Byzantine Emperors in Constantinople.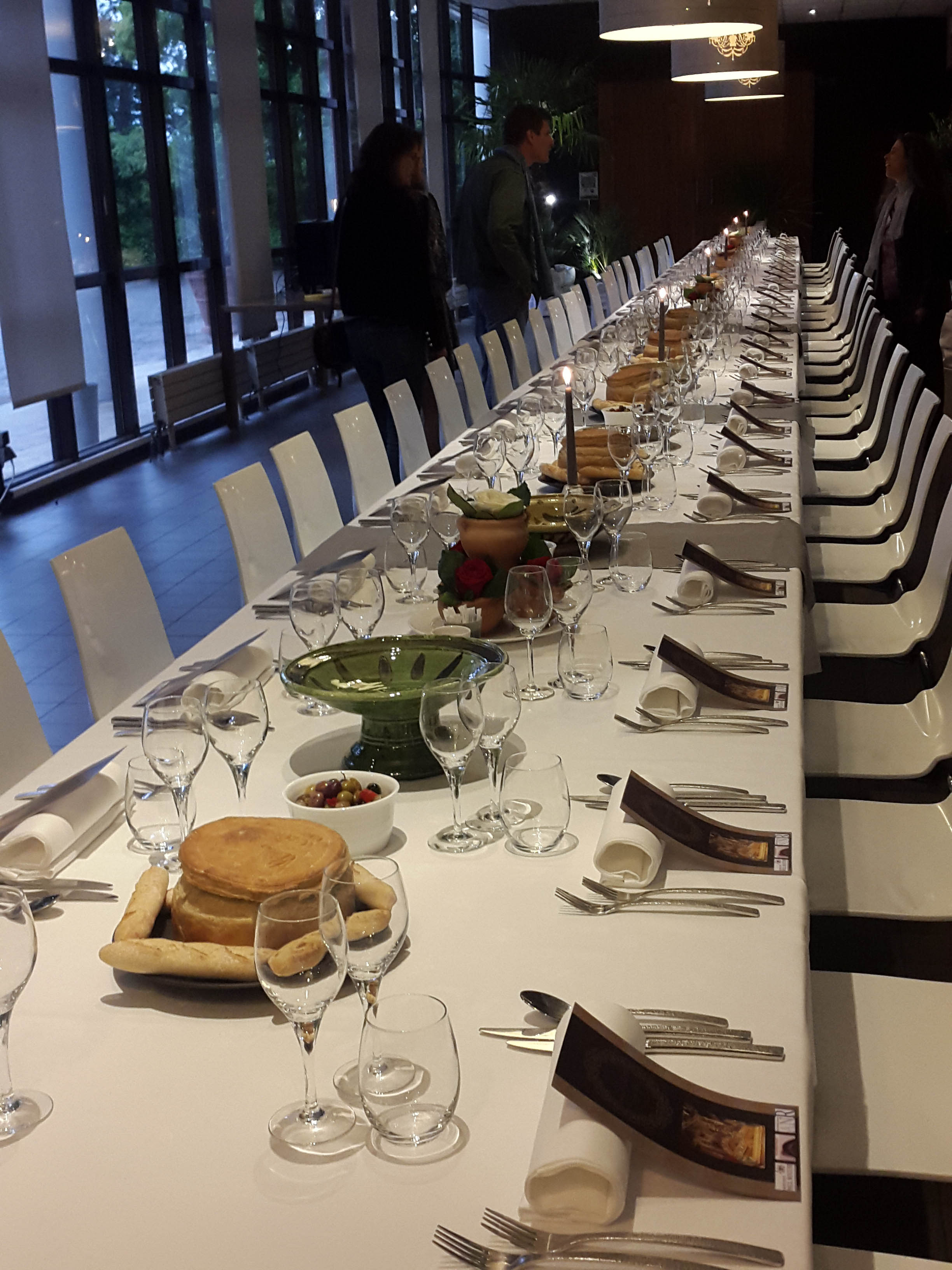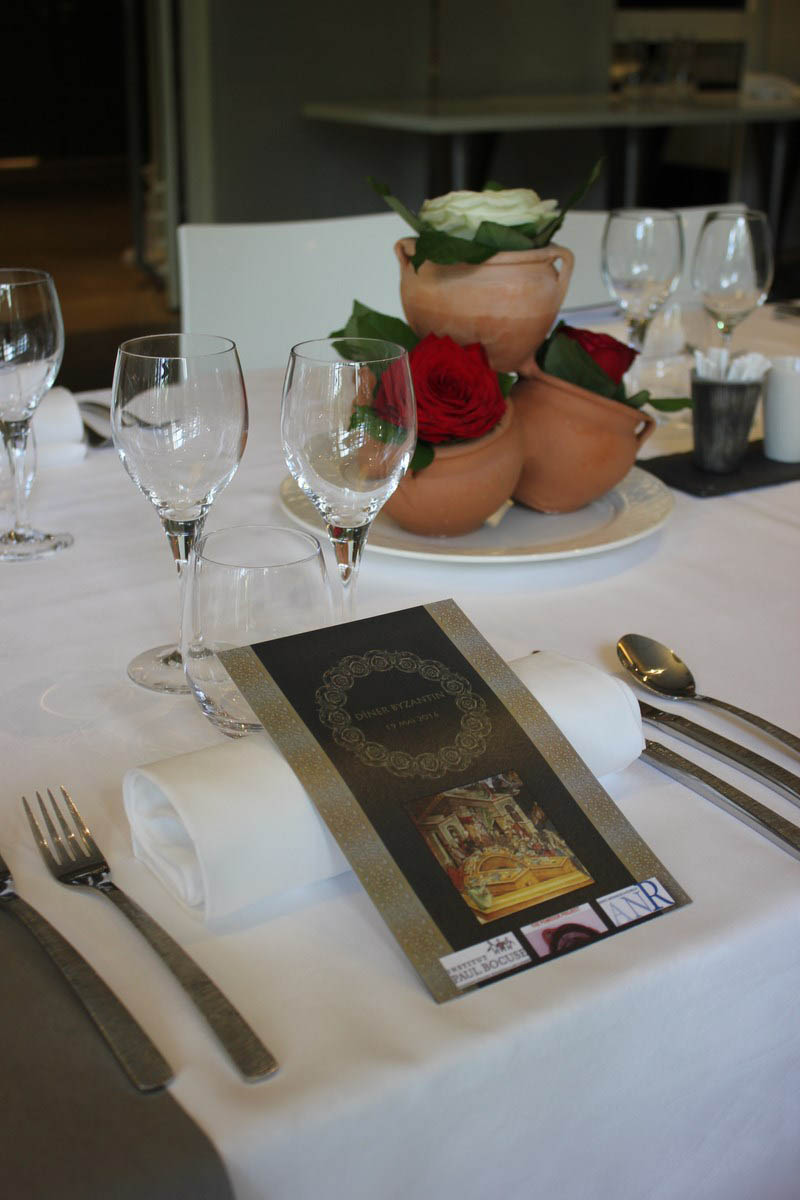 A table beautifully dressed thanks to Alain Dauvergne.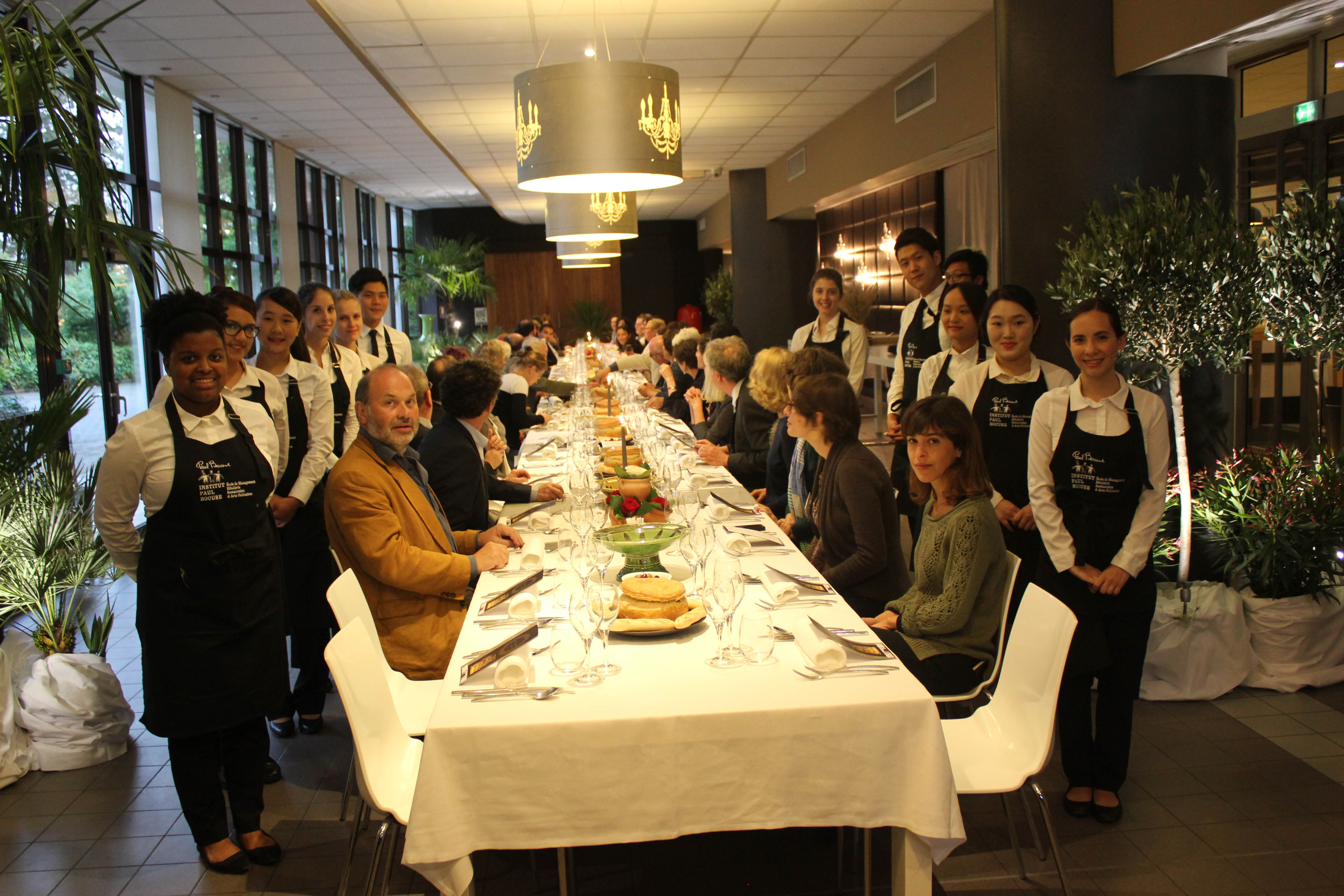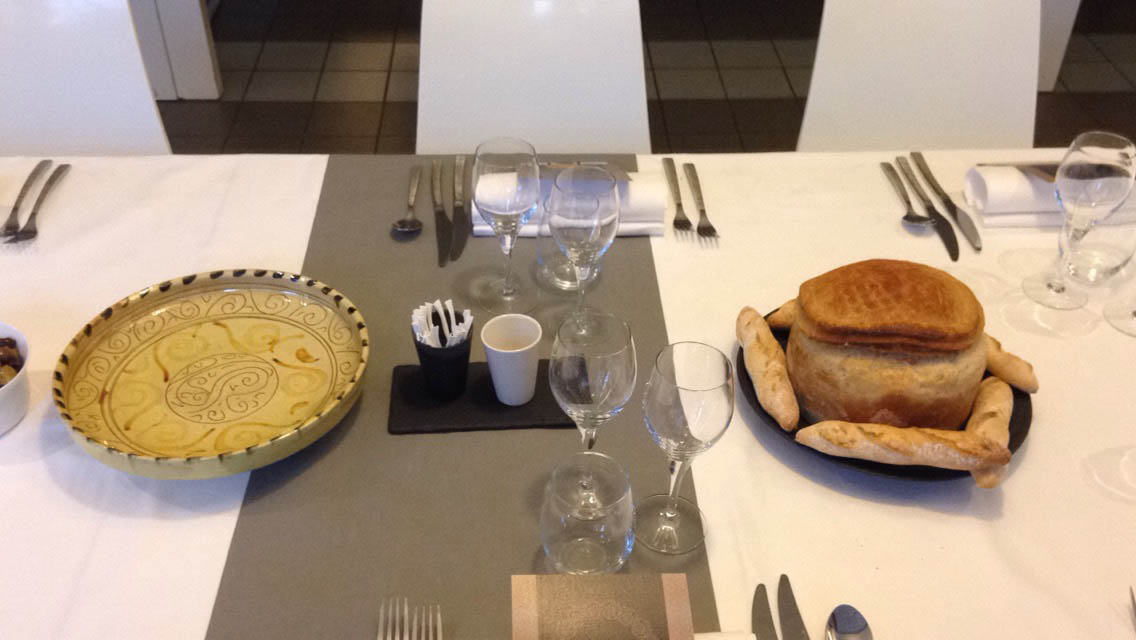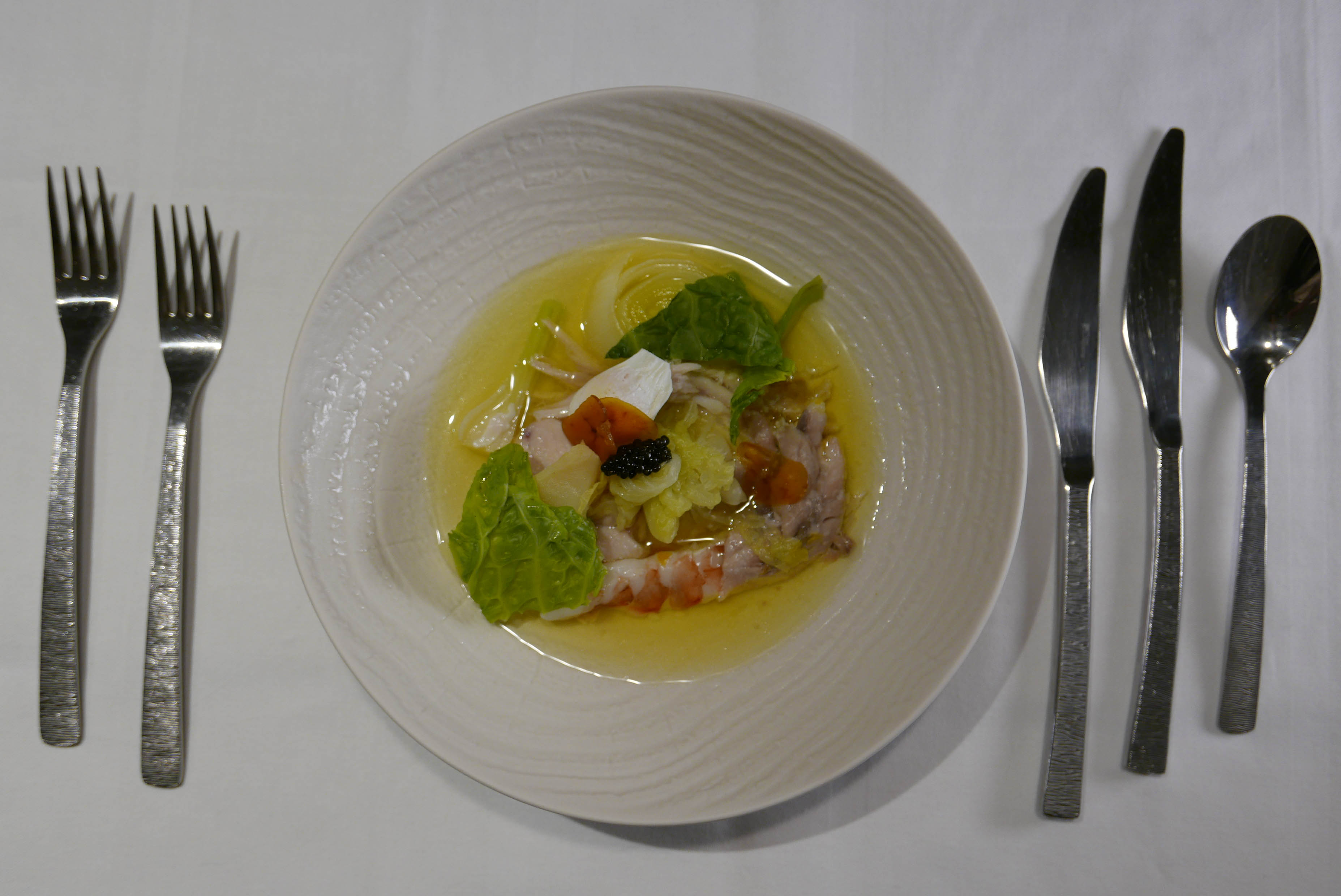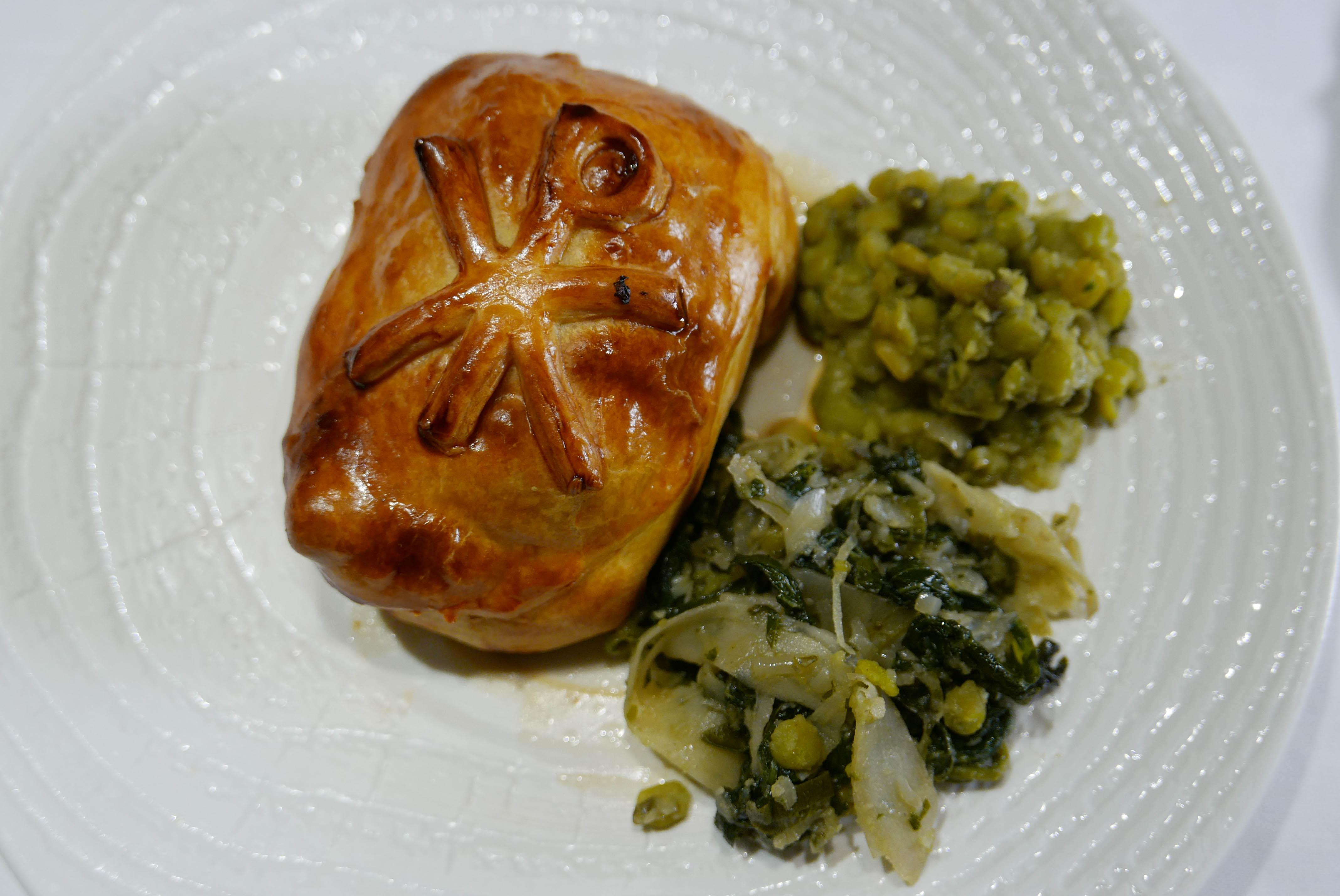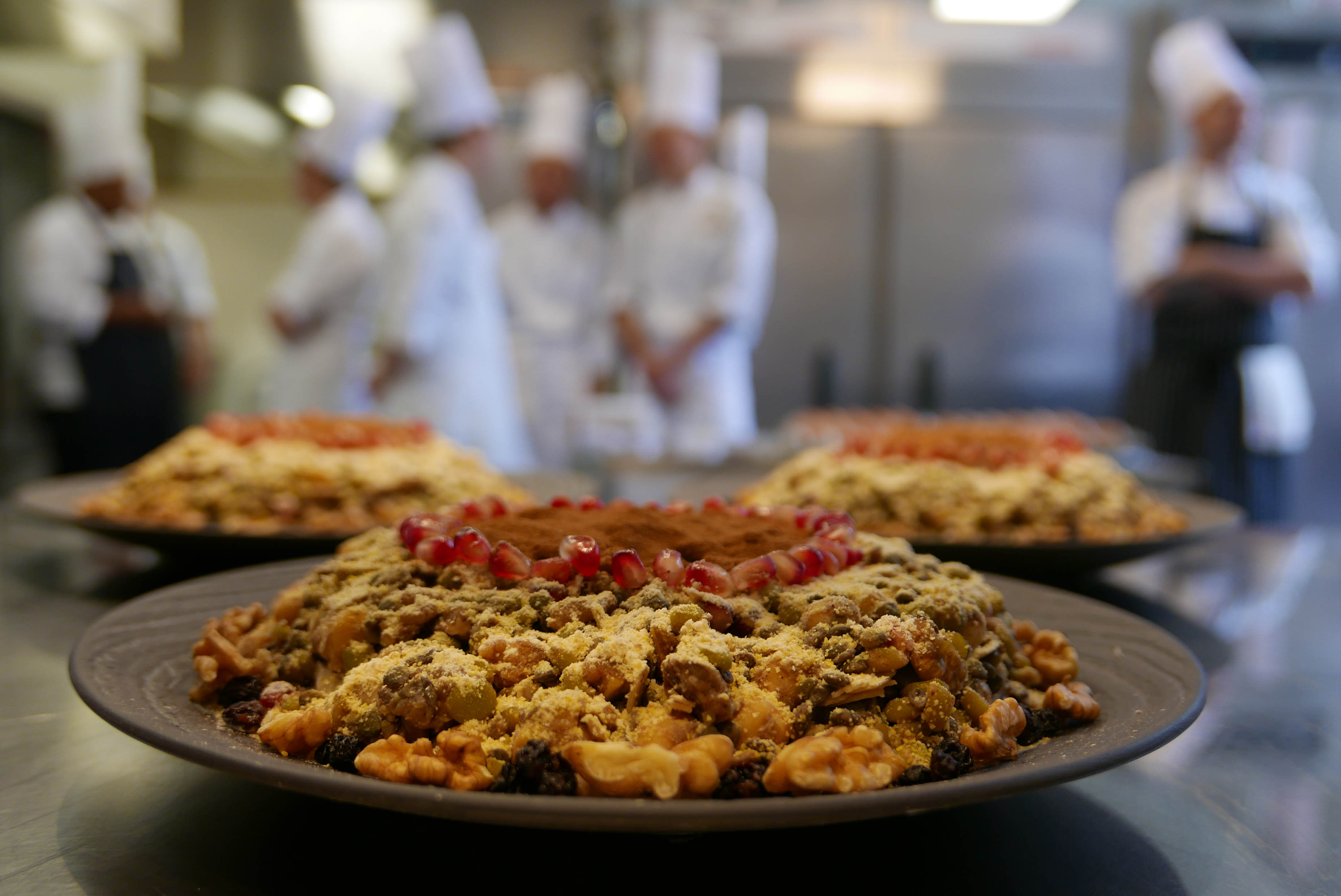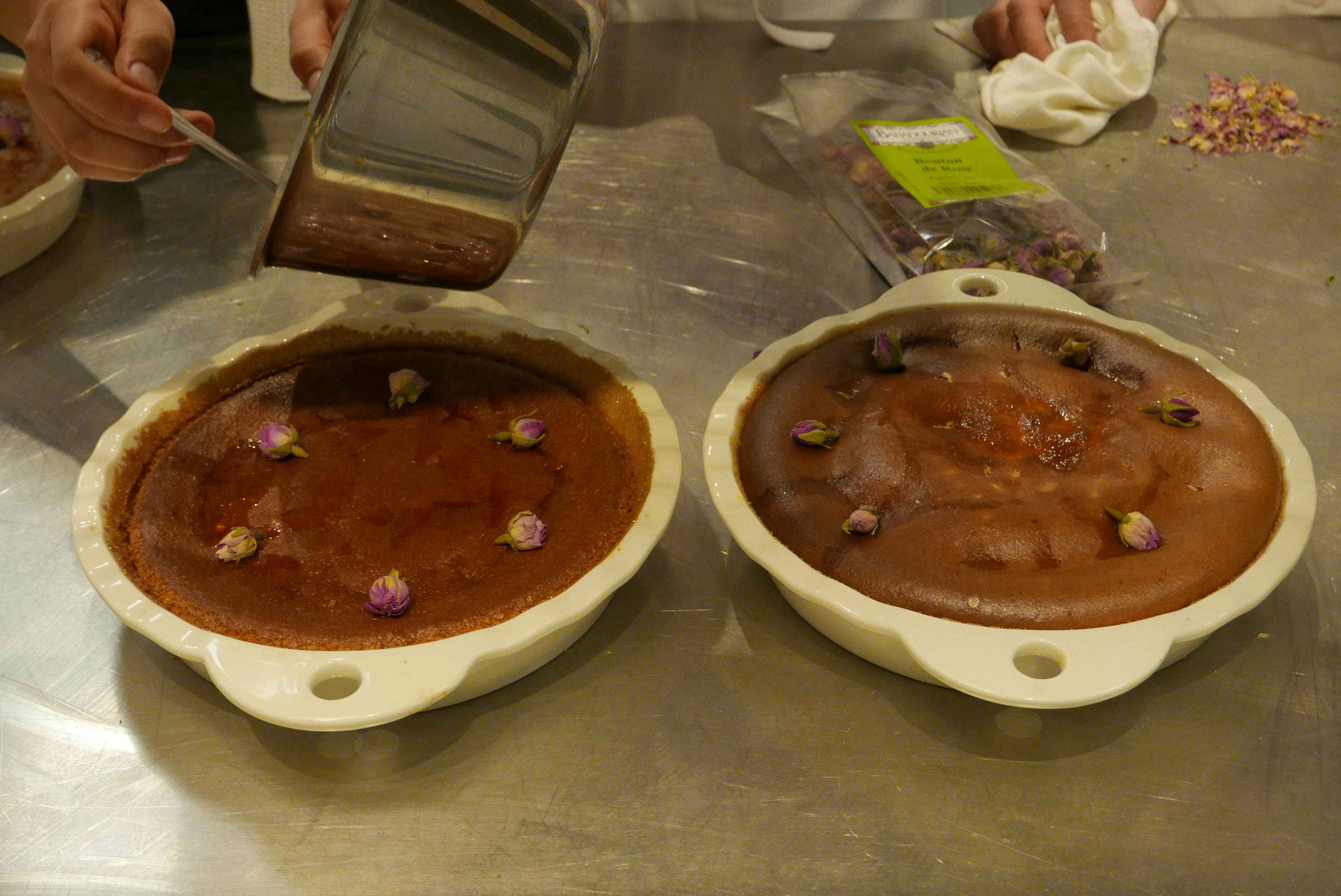 Sea food monokythron light broth, stuffed quail, and kollyba and diplos spouggaton soufflé omelette for dessert.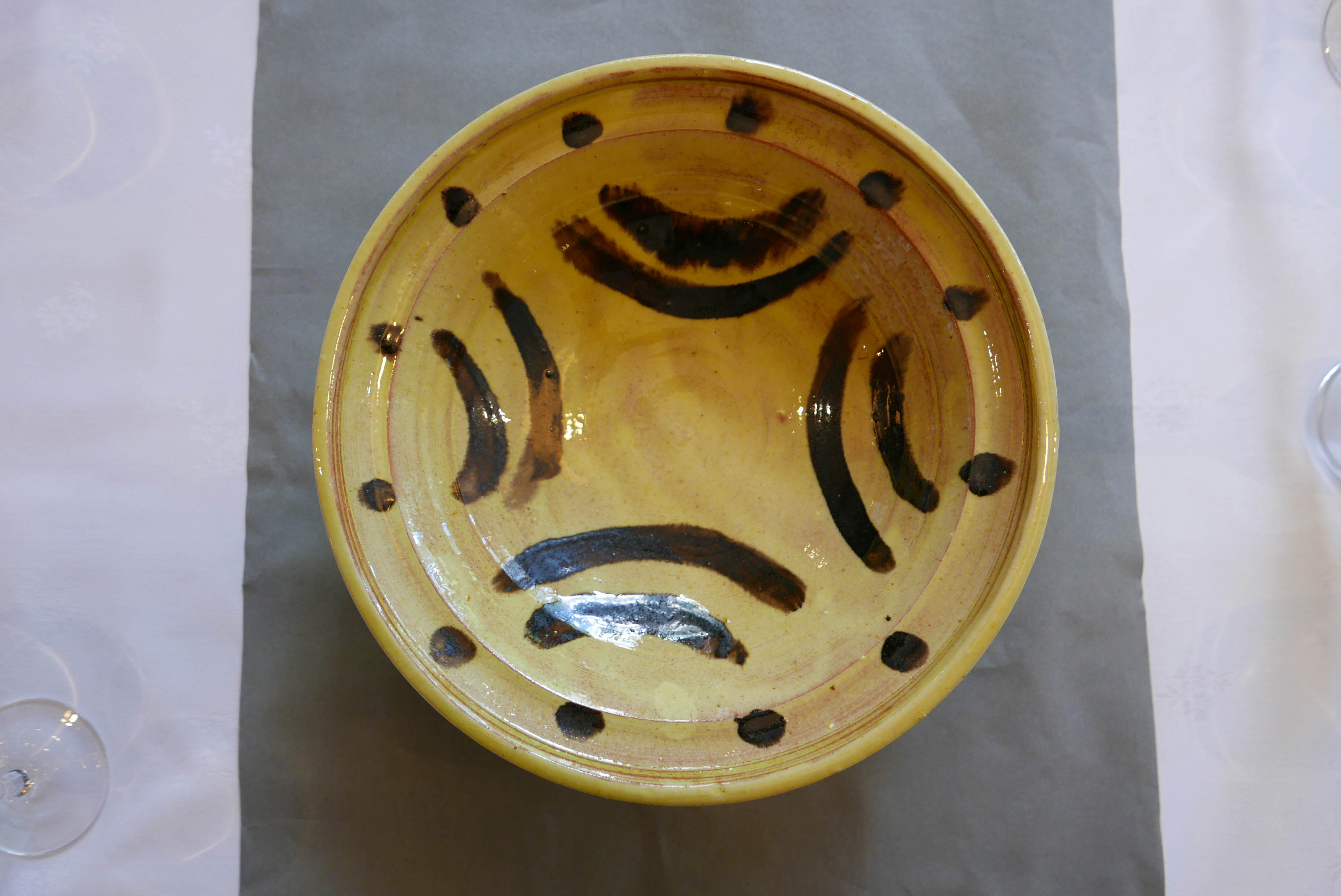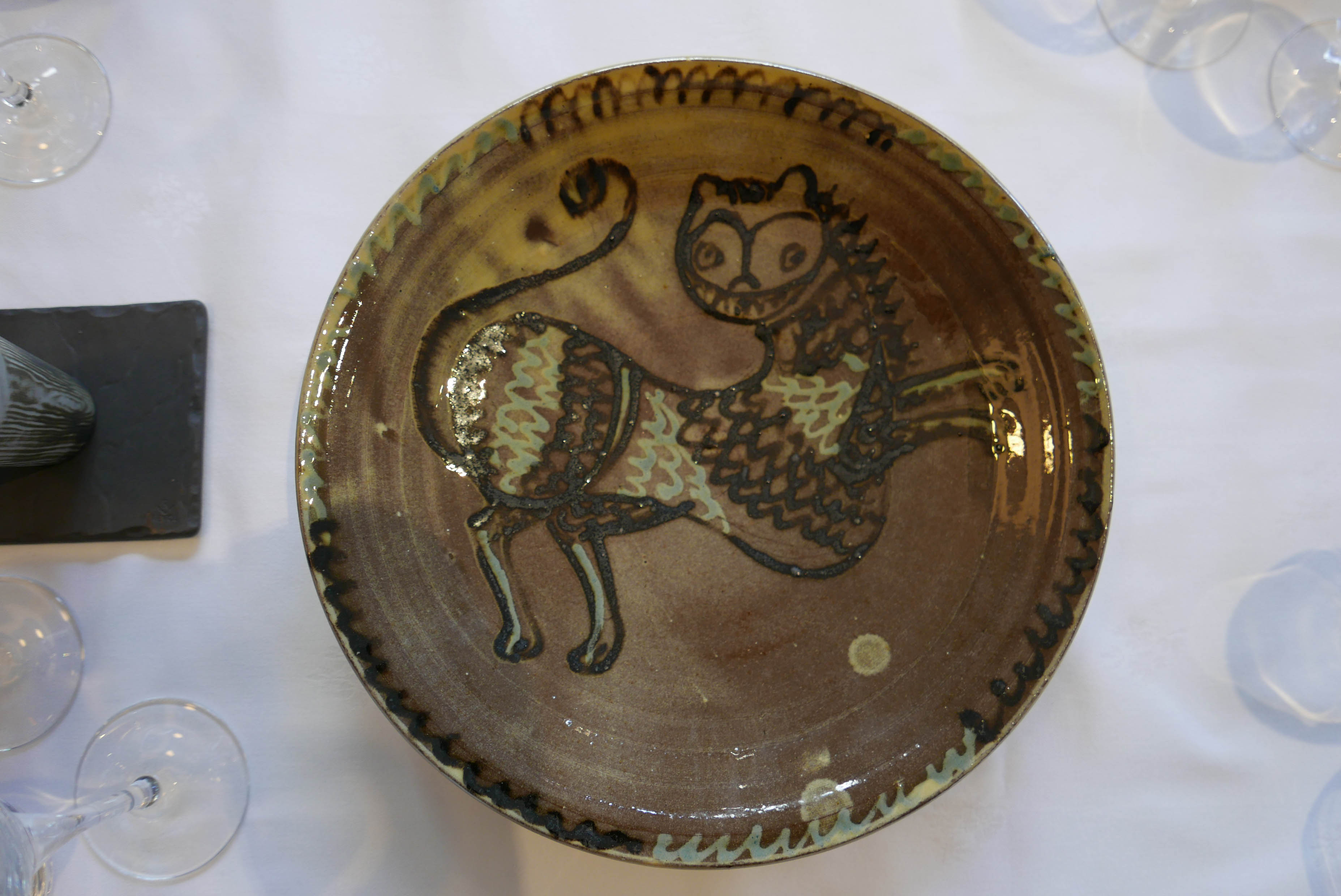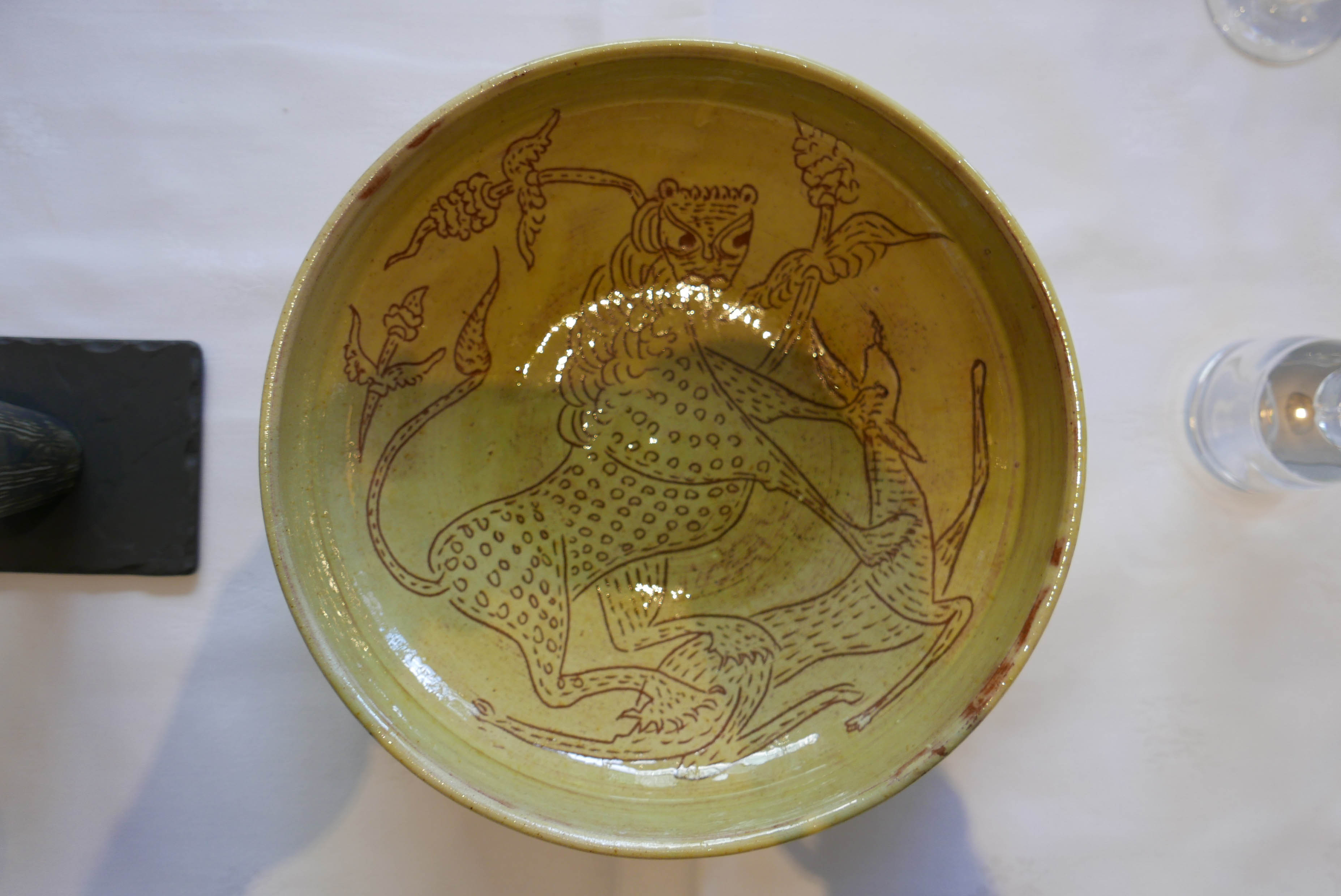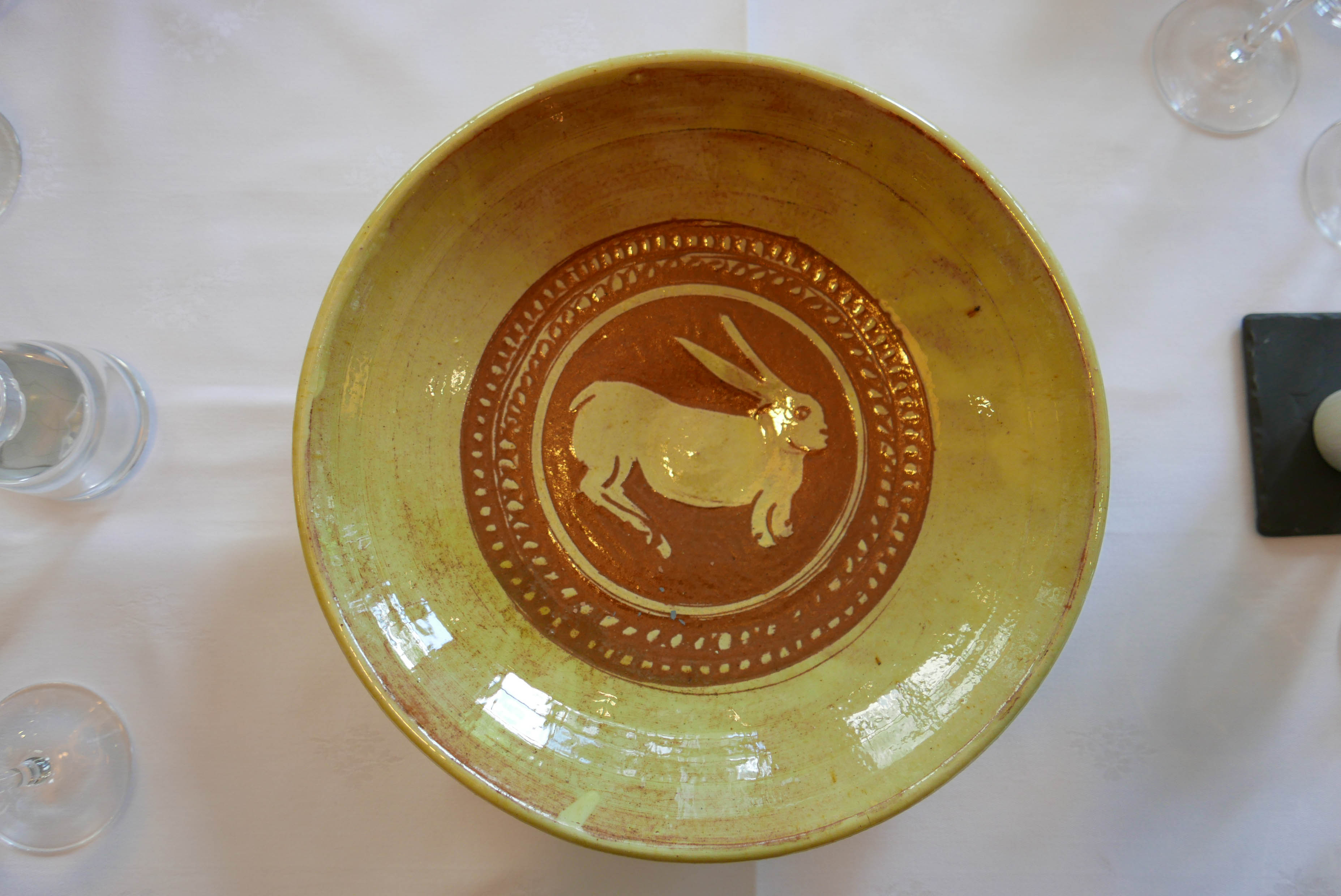 A summary of the history of medieval Eastern Mediterranean pottery: Byzantine White Wares, main "Middle Byzantine Production", Port Saint-Symeon Wares...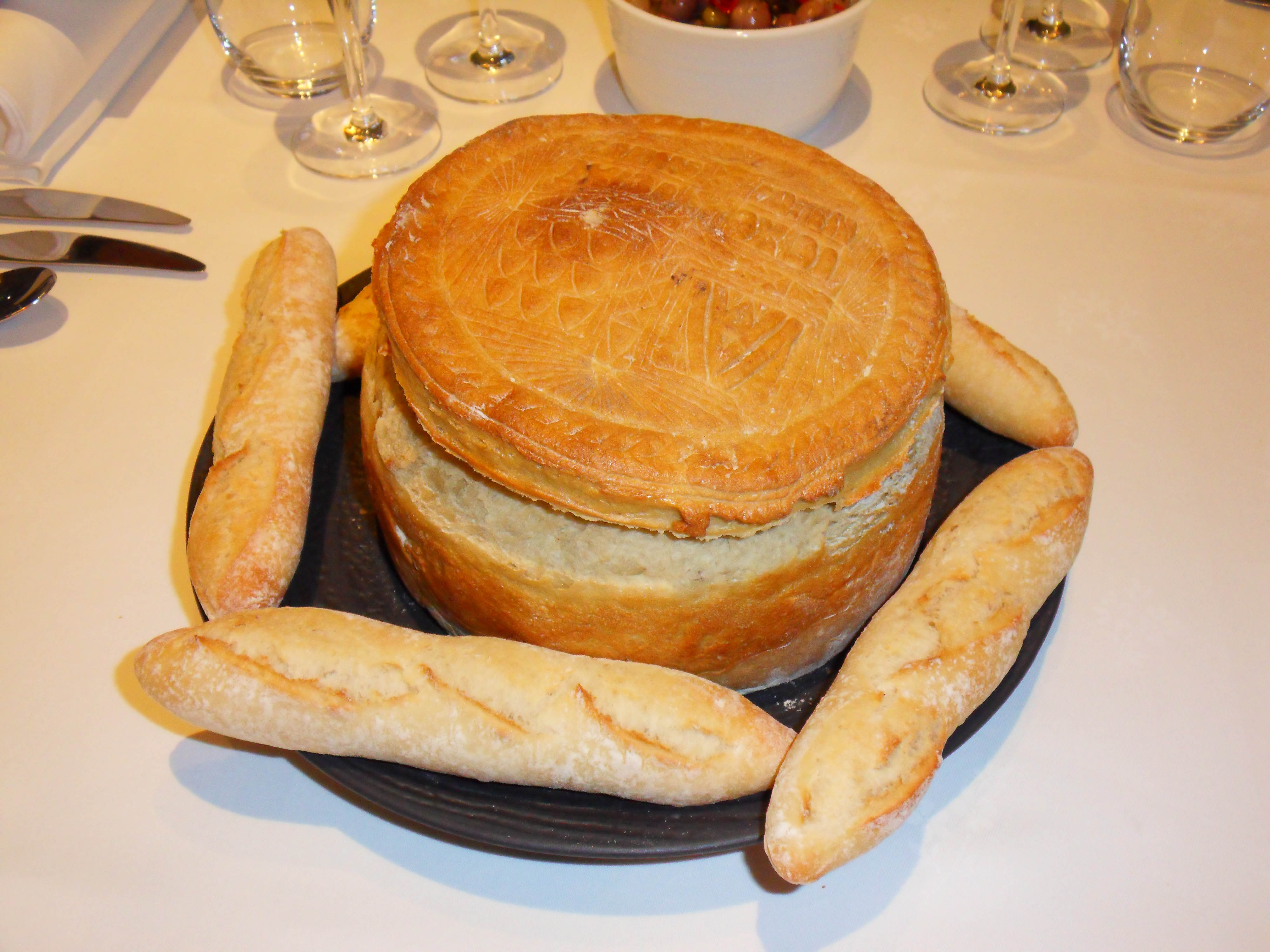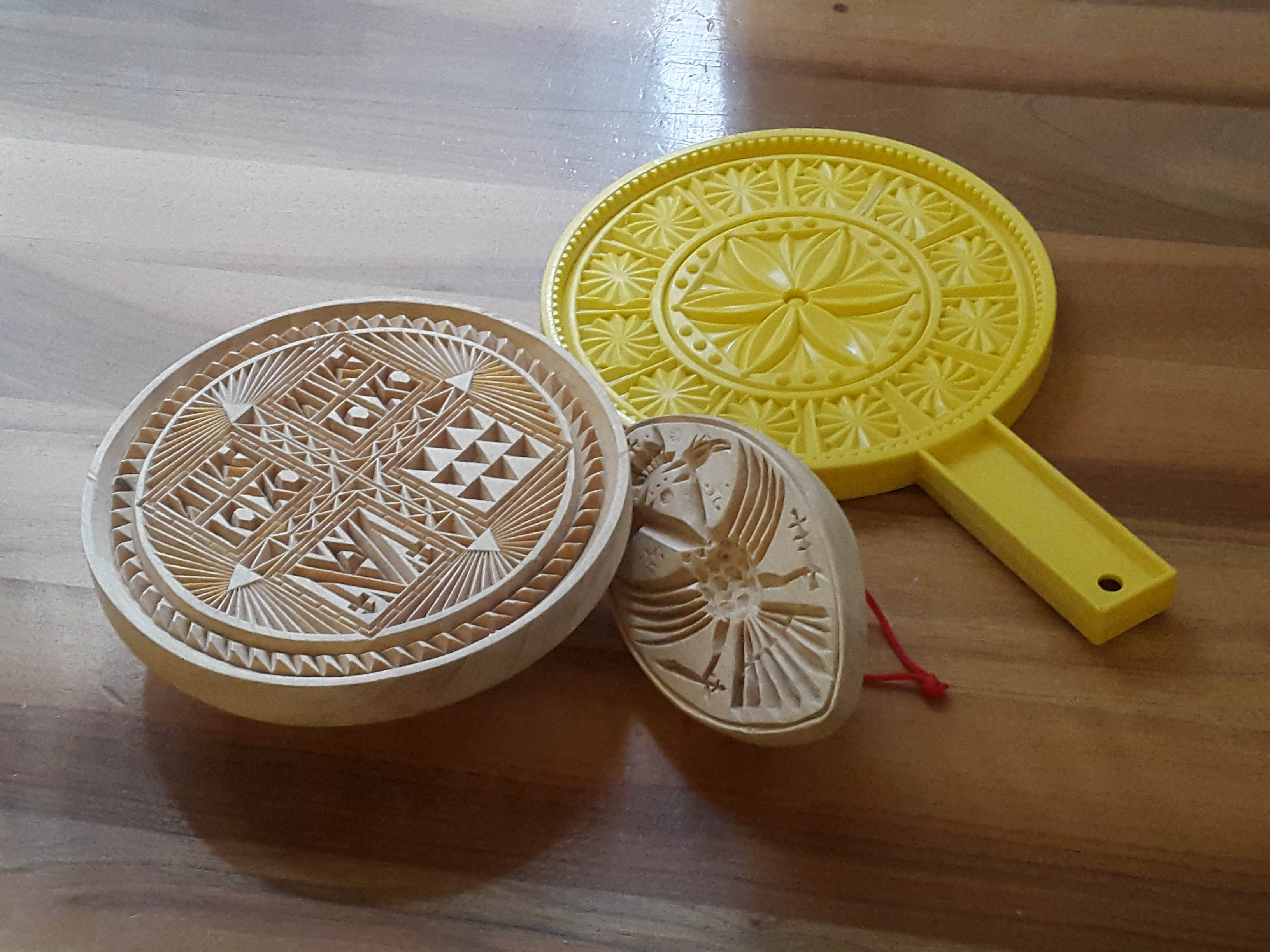 Prosfora bread made with moulds manufactured in a monastery of mount Athos ... and with a plastic one found in the market of the old city of Crusader Acre.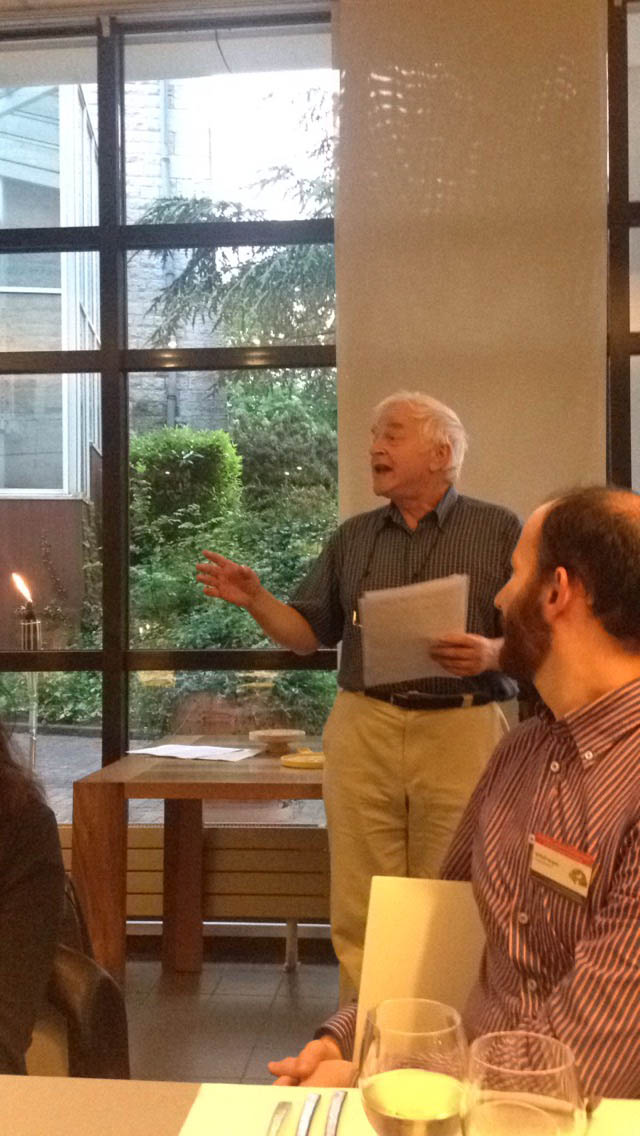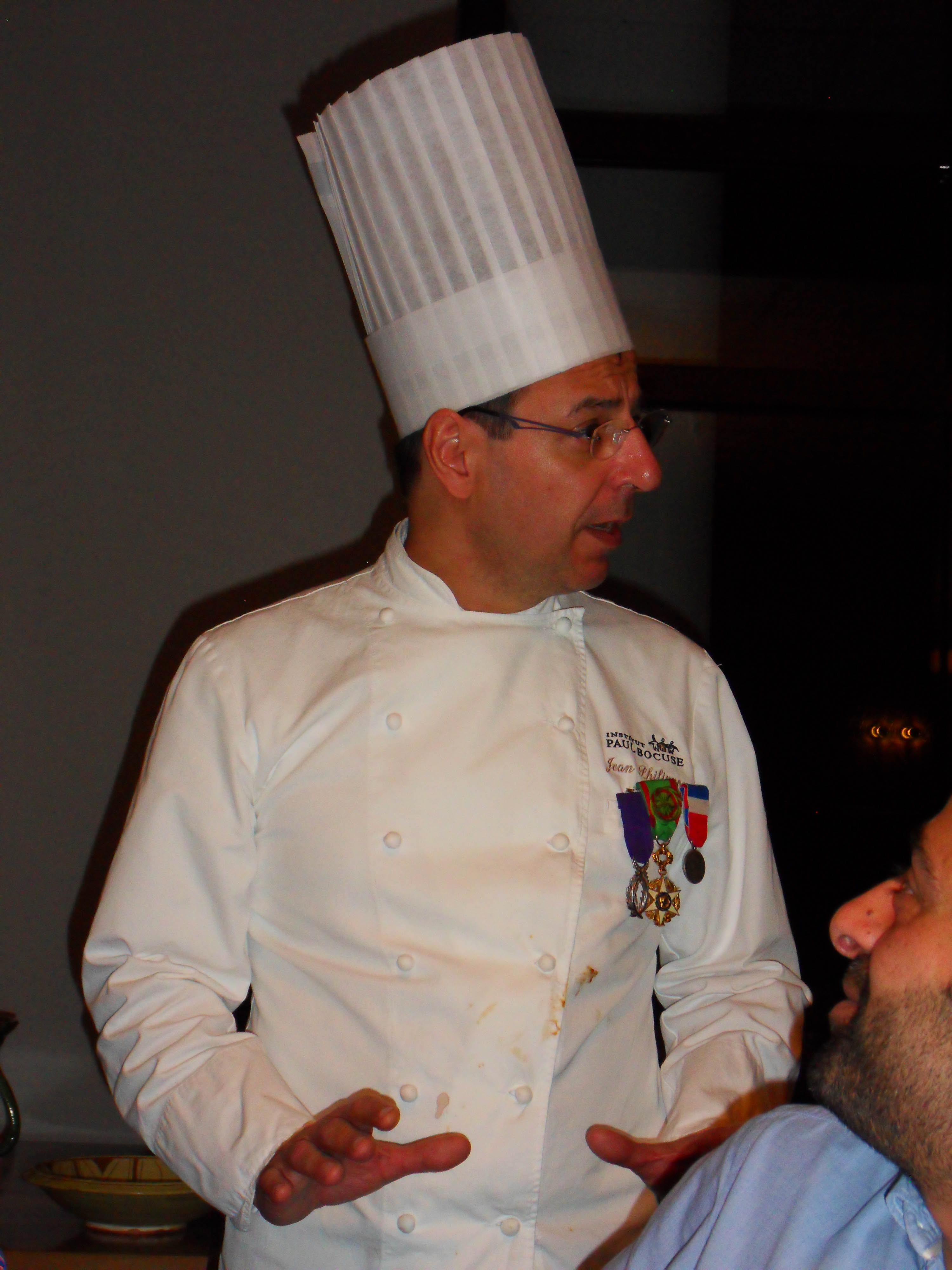 Andrew Dalby introducing the dishes and wines to us, and chef Jean Philippon with his students.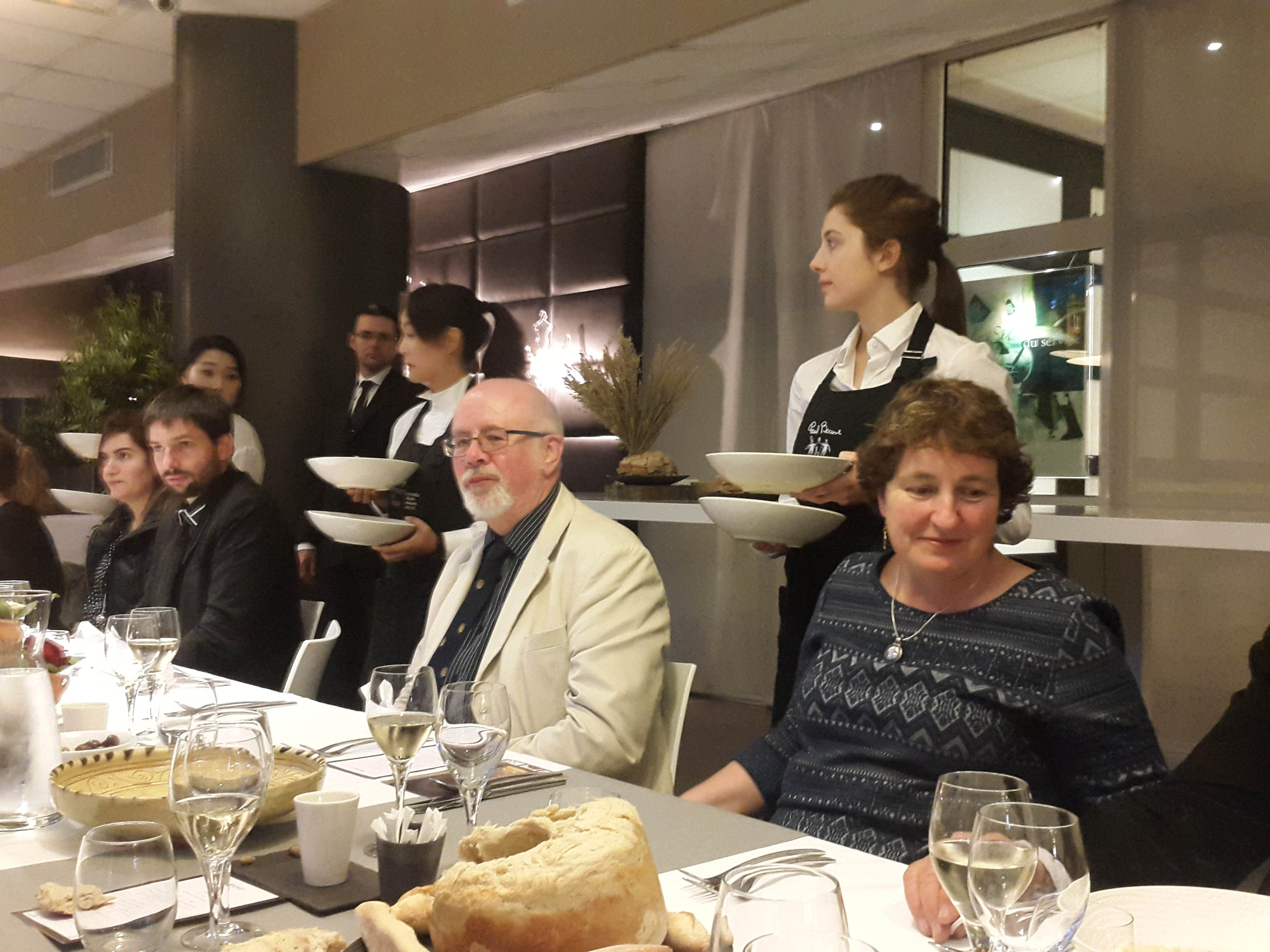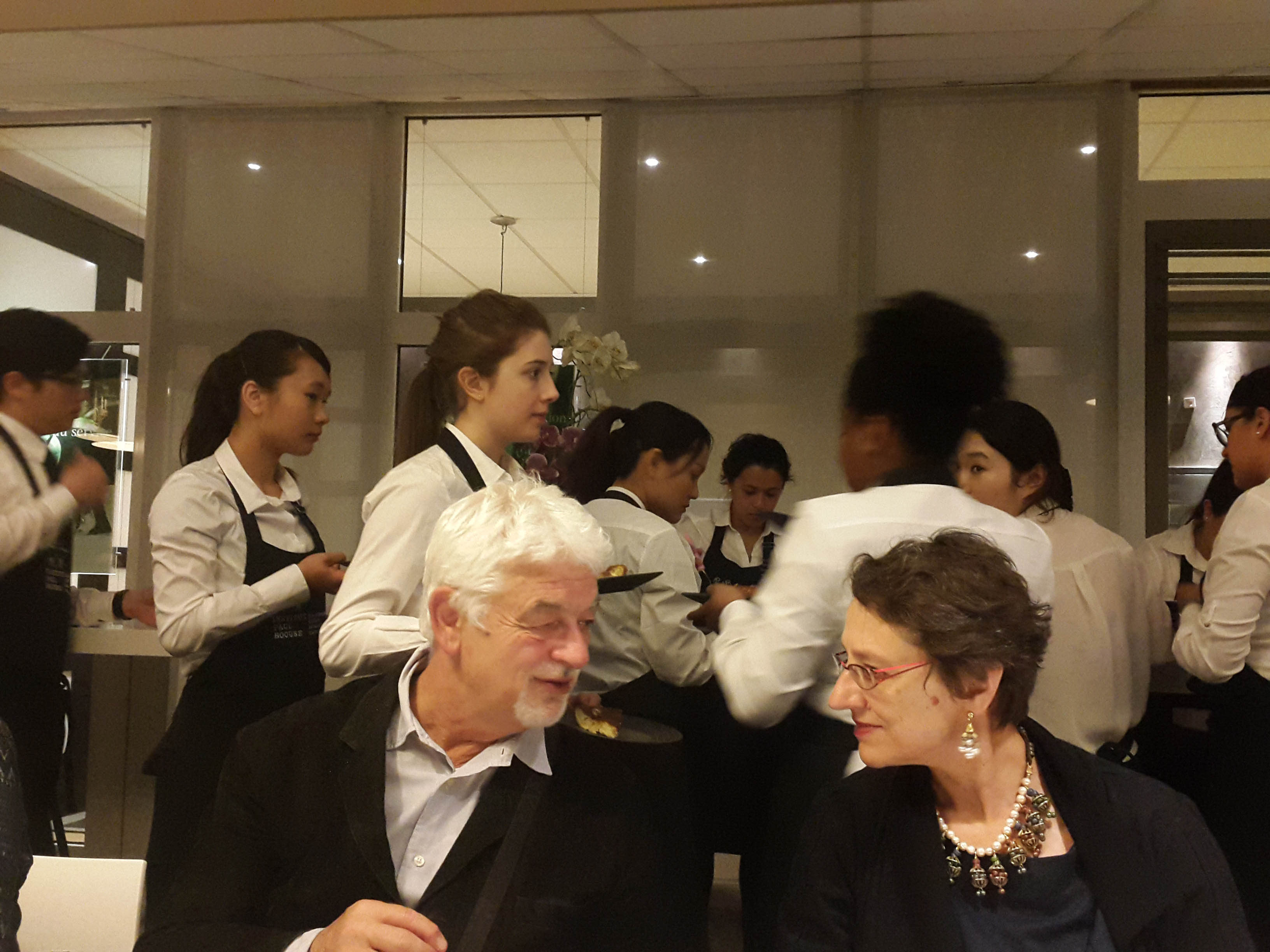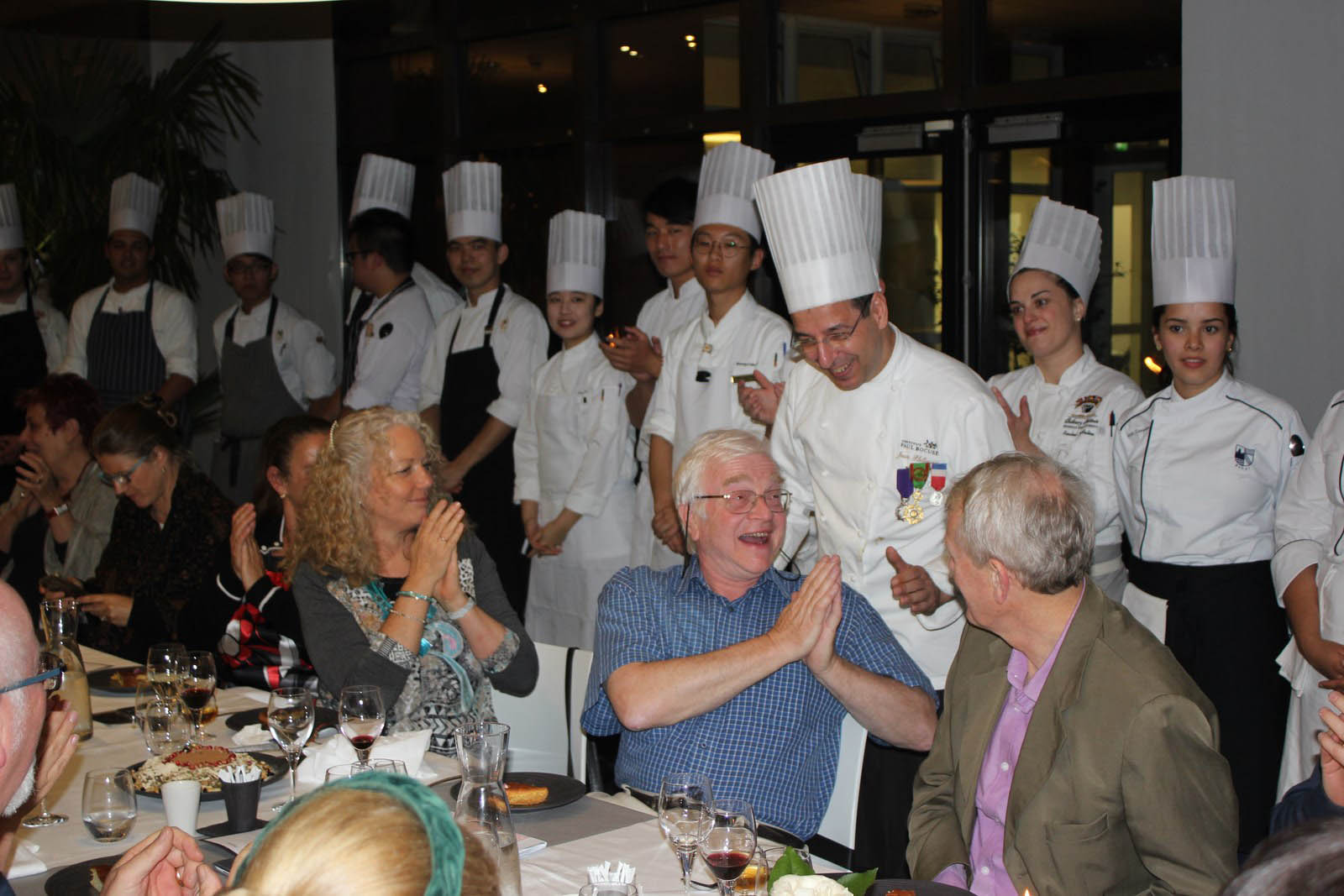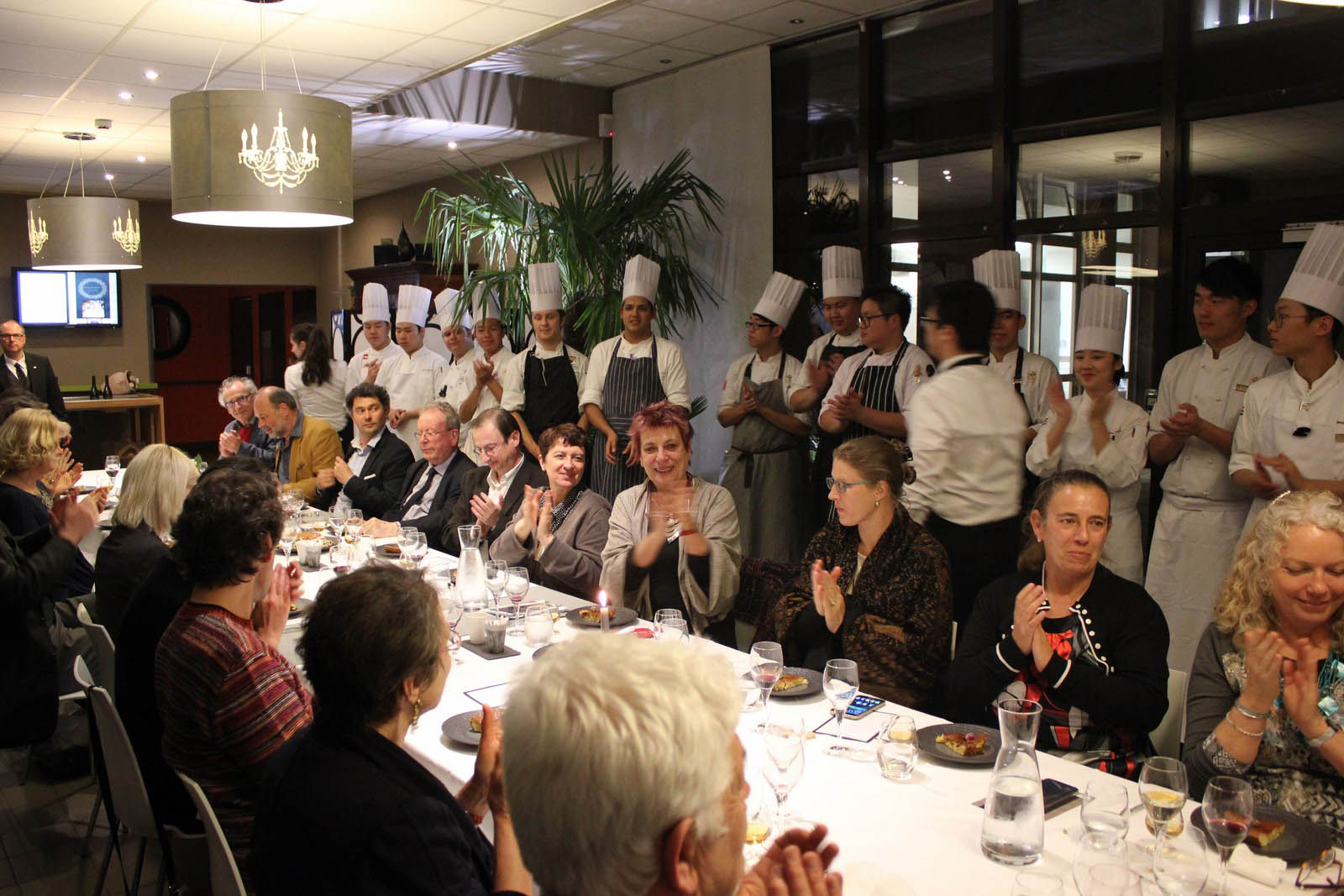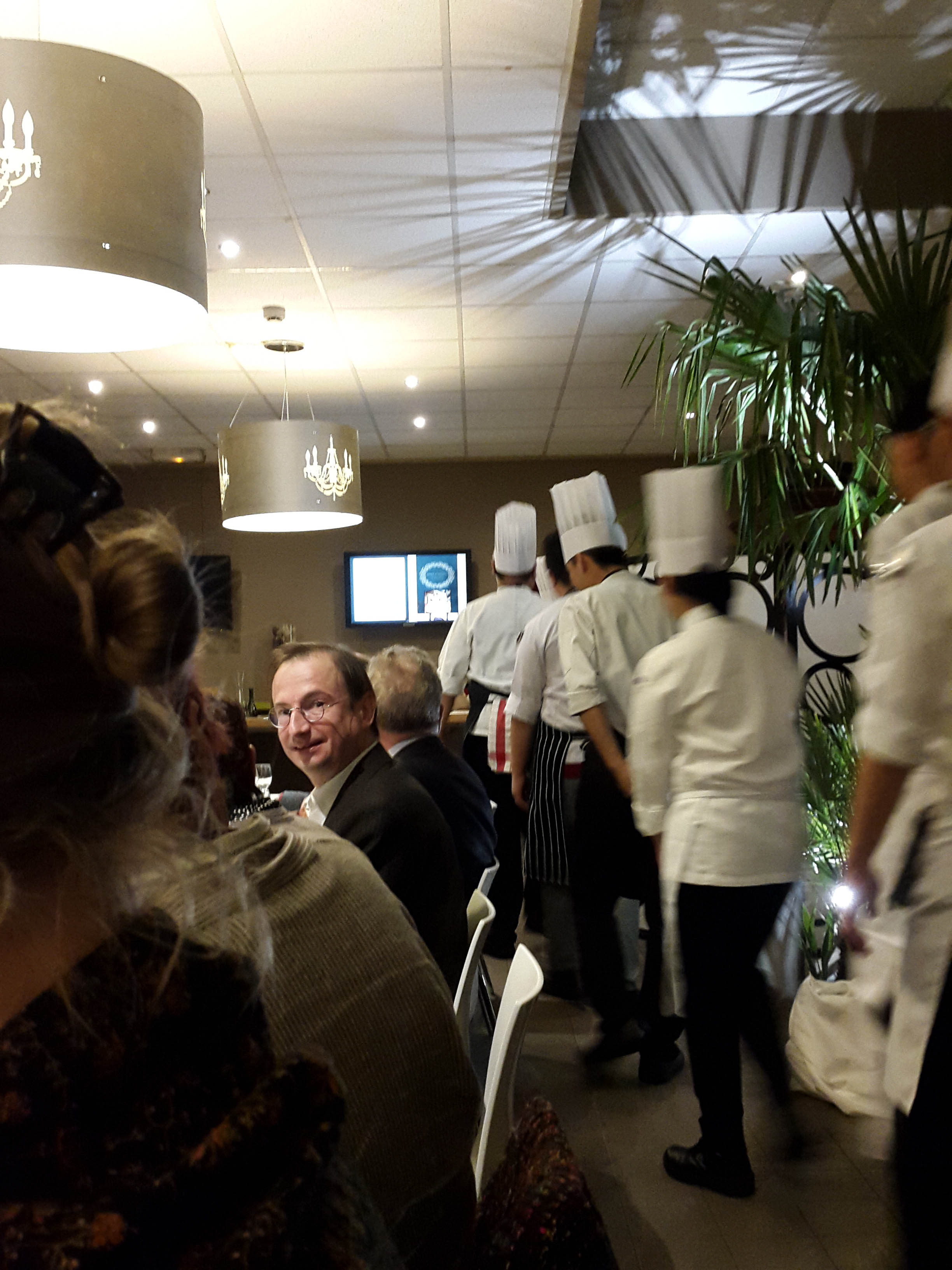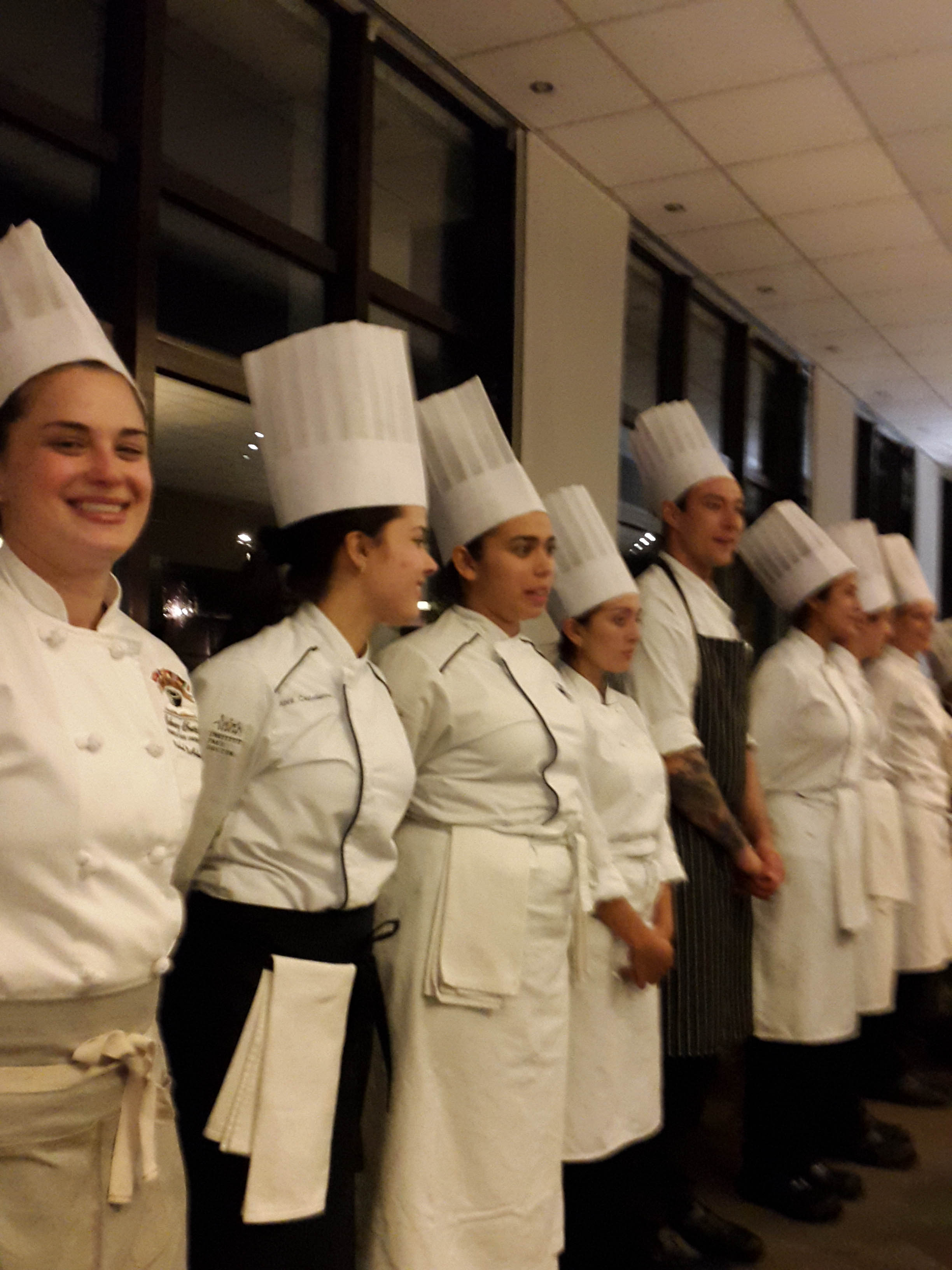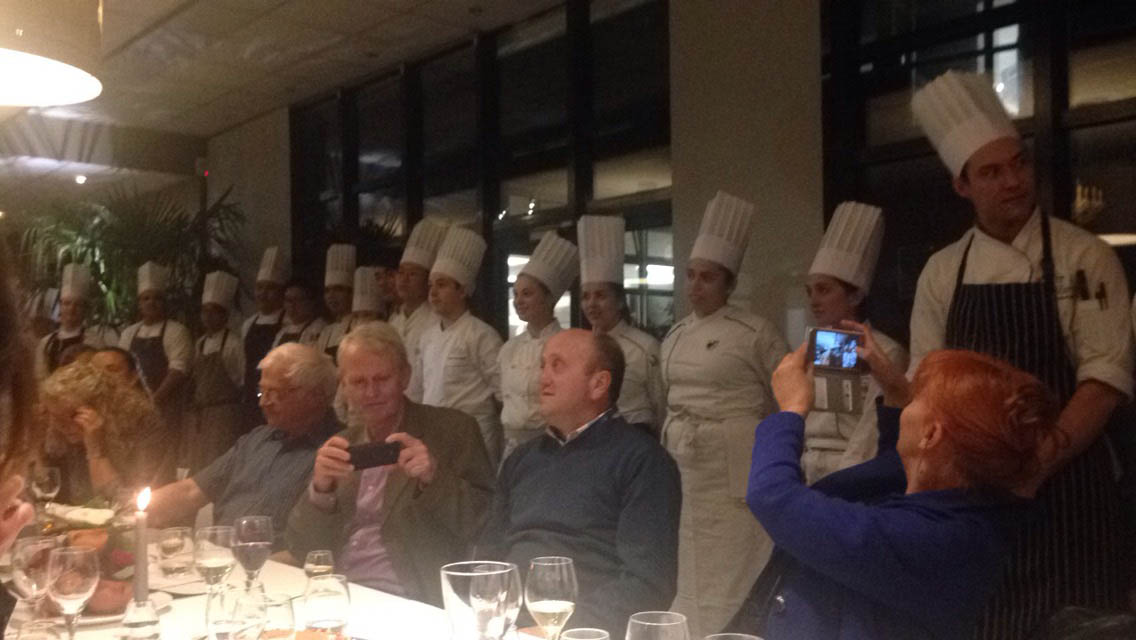 Preparing the dinner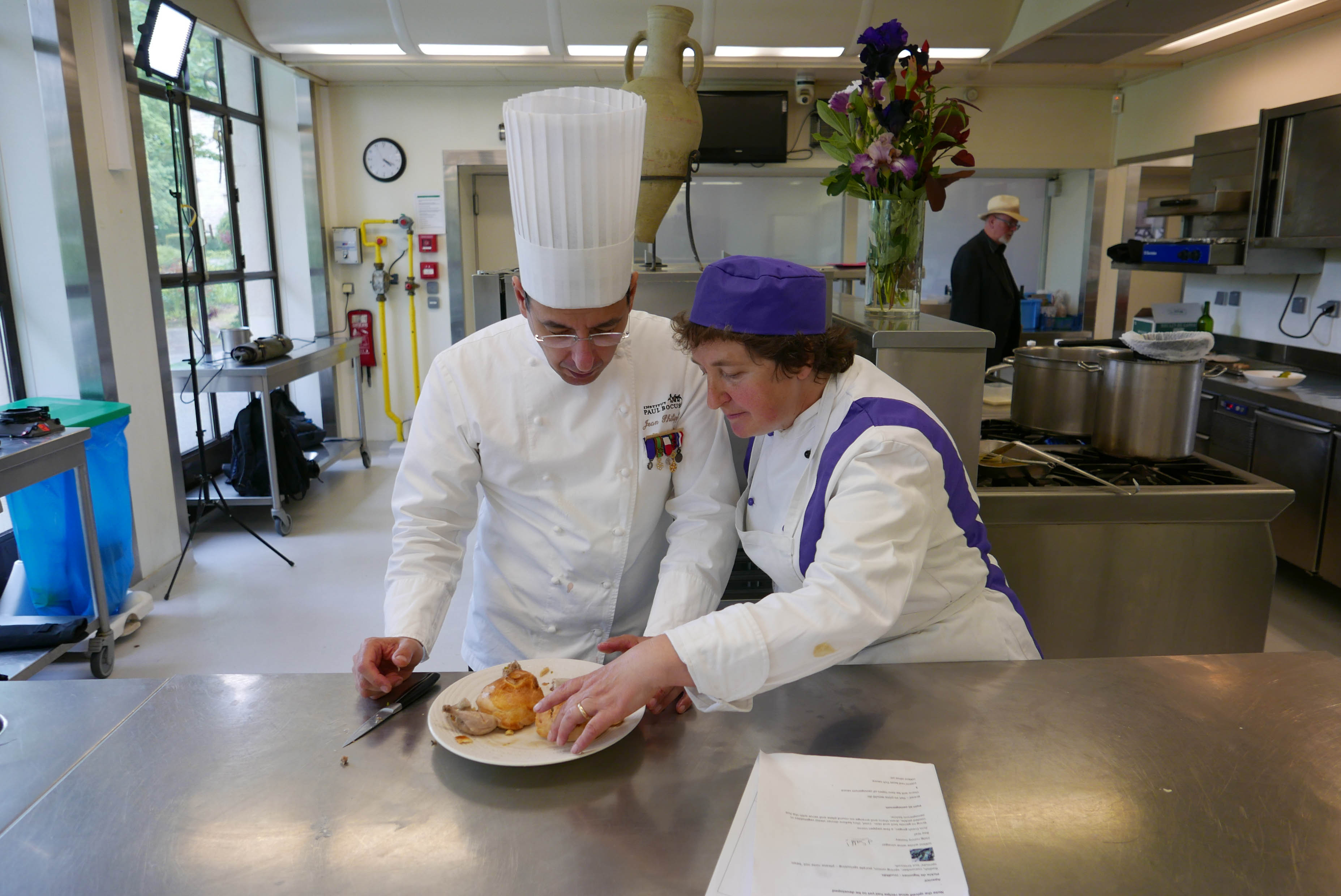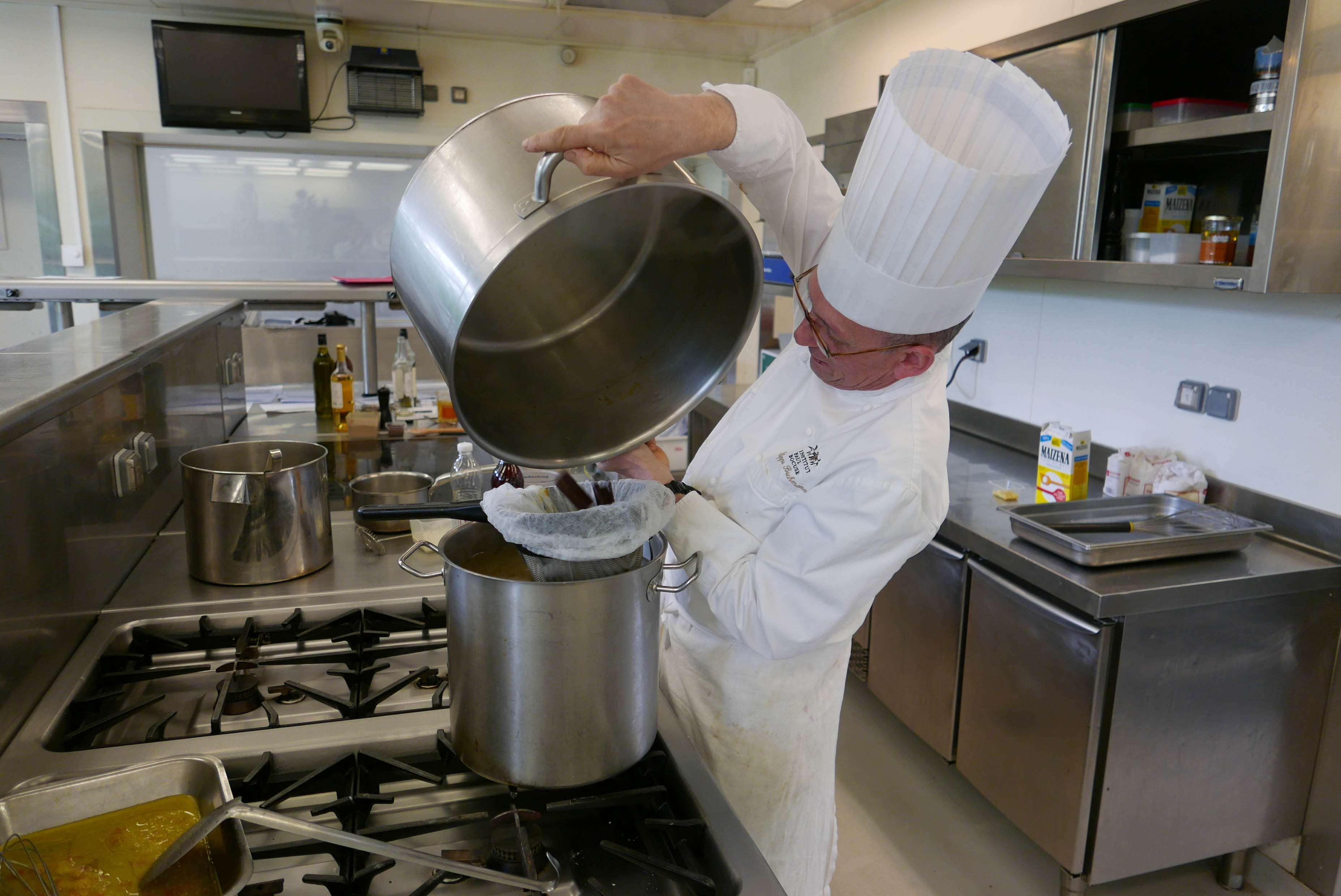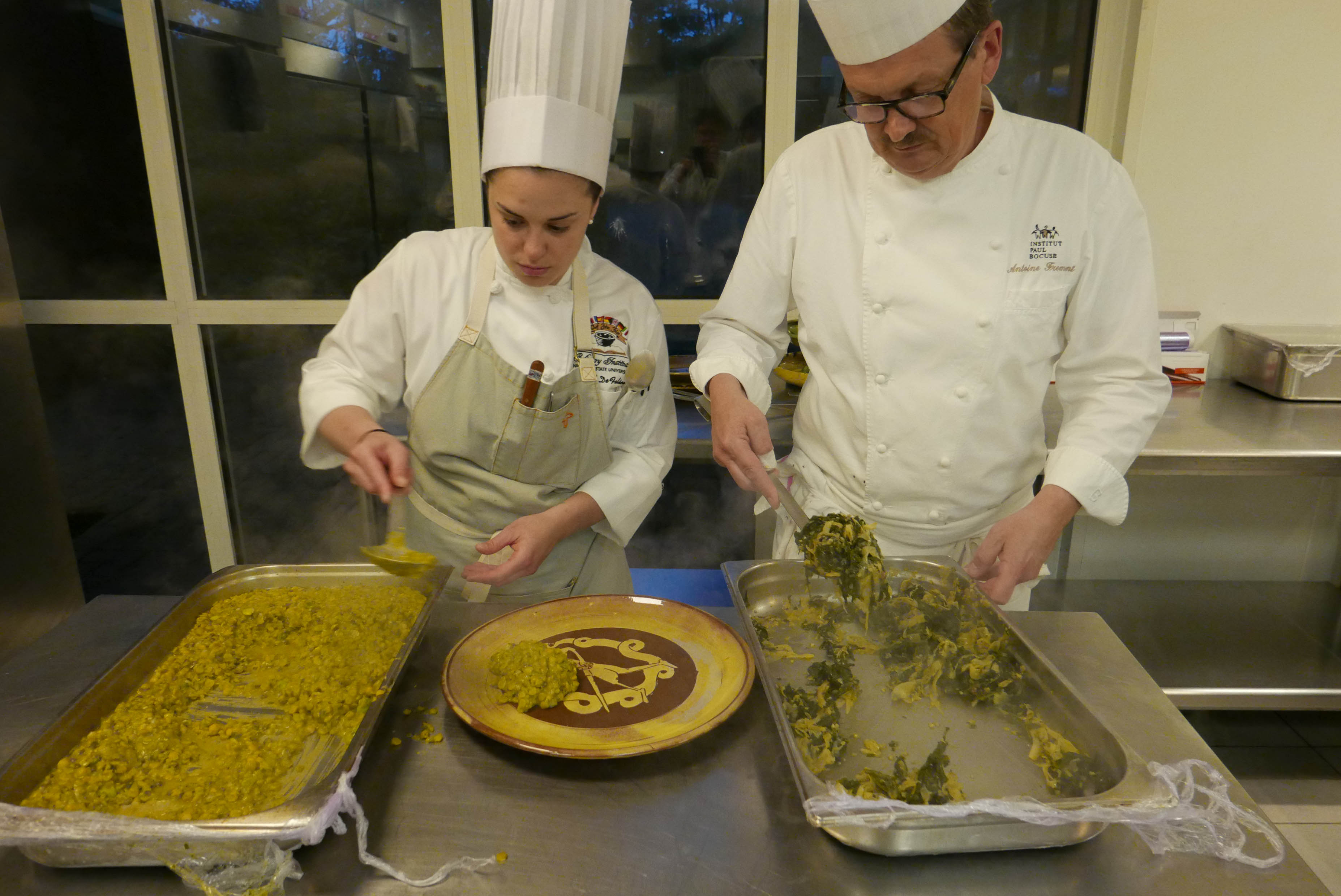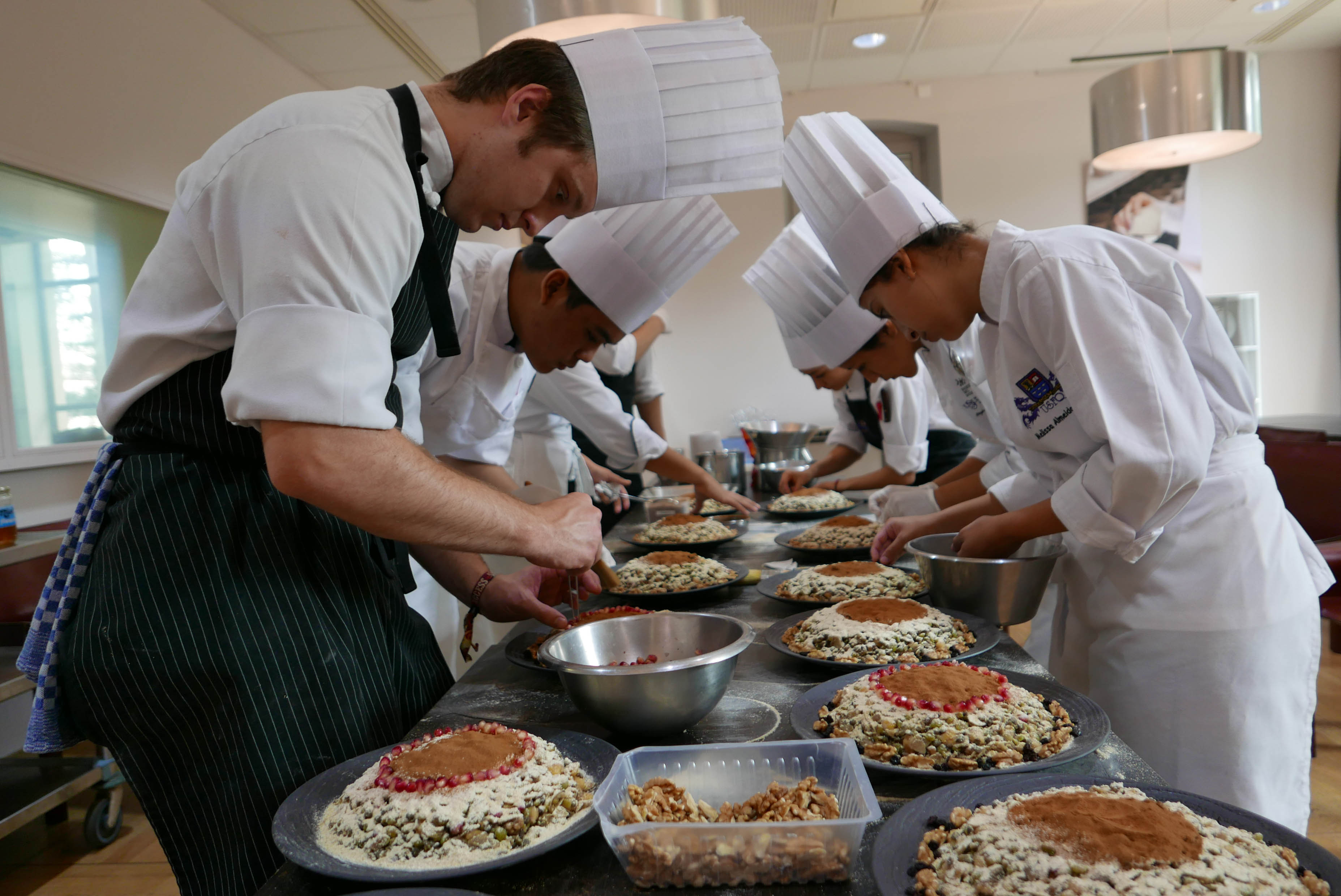 To see larger pictures, right click on them and use the corresponding options. If you would like to re-use them, do mention the credits given in the name of the file.
Photos: L. Courbe, N. Flores, A. Shapiro, Institut P. Bocuse, Anemon Productions, S. Zelenko